3,000-Bed Alternative Care Setting at McCormick Place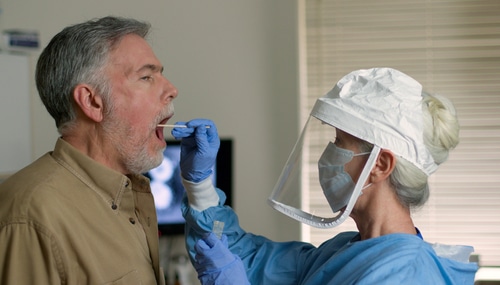 Governor JB Pritzker, Mayor Lori E. Lightfoot, the US Army Corps of Engineers and the Federal Emergency Management Agency (FEMA) have announced that the McCormick Place Convention Center will be temporarily converted into an Alliance Care Facility (ACF) for COVID-19 patients. COVID-19 patients with mild symptoms will be treated at the ACF.
The ACF at the McCormick Place Convention Center will help reduce the stress on the hospital system as it will clear beds for more patients with severe COVID-19 cases in anticipation of the surge in positive COVID-19 diagnoses to come. Gov. JB Pritzker said, "Based on science, data, and the guidance of health experts, our approach to fighting this virus is two-pronged: suppress the spread and increase hospital capacity to meet the need."
He added, "A critical component of increasing our capacity is identifying and building out additional facilities across the state to support our existing hospitals and healthcare system. In partnership with the City of Chicago and the U.S. Army Corps we are planning to increase capacity, so we're prepared to treat patients and save lives."
The U.S Army Corps of Engineers, FEMA, State, and the City will work closely with each other to build the temporary healthcare setting at McCormick Place. Over the next several weeks, the McCormick Place campus will turn into an alternative medical facility that will have approximately 500 beds. Chicago Mayor Lori Lightfoot said that the city is proud to partner with the State and the state officials to help reduce the pressure on the hospital system.
Mayor Lightfoot said, "Chicago is committed to providing our residents and healthcare workers with the resources they need in the face of the rapidly escalating COVID-19 crisis.  The conversion of McCormick Place marks another step forward in our plan to provide safe, secure sites so that Chicagoans can return to health. We're all in this together."