Another young girl raped in Bihar state of India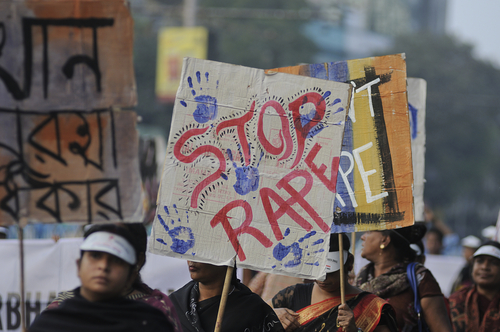 arindambanerjee / Shutterstock.com
A young girl has been raped and killed in the Buxar district of the northeastern Bihar state of India. According to the media reports, the girl was allegedly raped and fatally shot by the offenders. The offenders allegedly burnt the dead body of the young girl. Another incident of rape took place in the capital of Telangana state, Hyderabad, in which a veterinary doctor was raped and killed. People came on to the roads in several areas against the rape and killing of the doctor.
According to the police, the age of the girl raped in Bihar state seemed 16 years. The burnt dead body of the girl was found in a field under the jurisdiction of Itadhi police station. The incident happened in Kukudha village of Bihar. Kukudha village is located 125 kilometers away from Patna, the capital of Bihar.
According to the police, the doctors reported that the girl was raped after the initial inspection of the dead body. According to the PTI, a news broadcasting channel, Satish Kumar, the deputy superintendent of Buxar police, said, "Police reached the location after receiving the report and they found a half-burnt dead body of a girl there."
The girl seemed to be raped upon the initial observation, Kumar added. The initial observations also suggested that the incident happened on Monday night, he said. He told the PTI that the dead body of the raped and killed girl was not recognized yet. The autopsy report will suggest whether the girl was mature or immature for sex, according to the Buxar police.
According to Indian laws, the mature age of a girl is 18 years. The offenders first fatally shot the girl for removing the evidence and then they burnt the dead body, according to the police. People are raising their voices for women's rights on social media. Rahul Thakur, a twitter user, wrote, "What is happening in India? Is it a crime season? Where are we heading?" Another girl, 9-year-old, was raped and killed in Karnataka.