Brexit supporters' and opponents' individual protests continue in London (photo, video)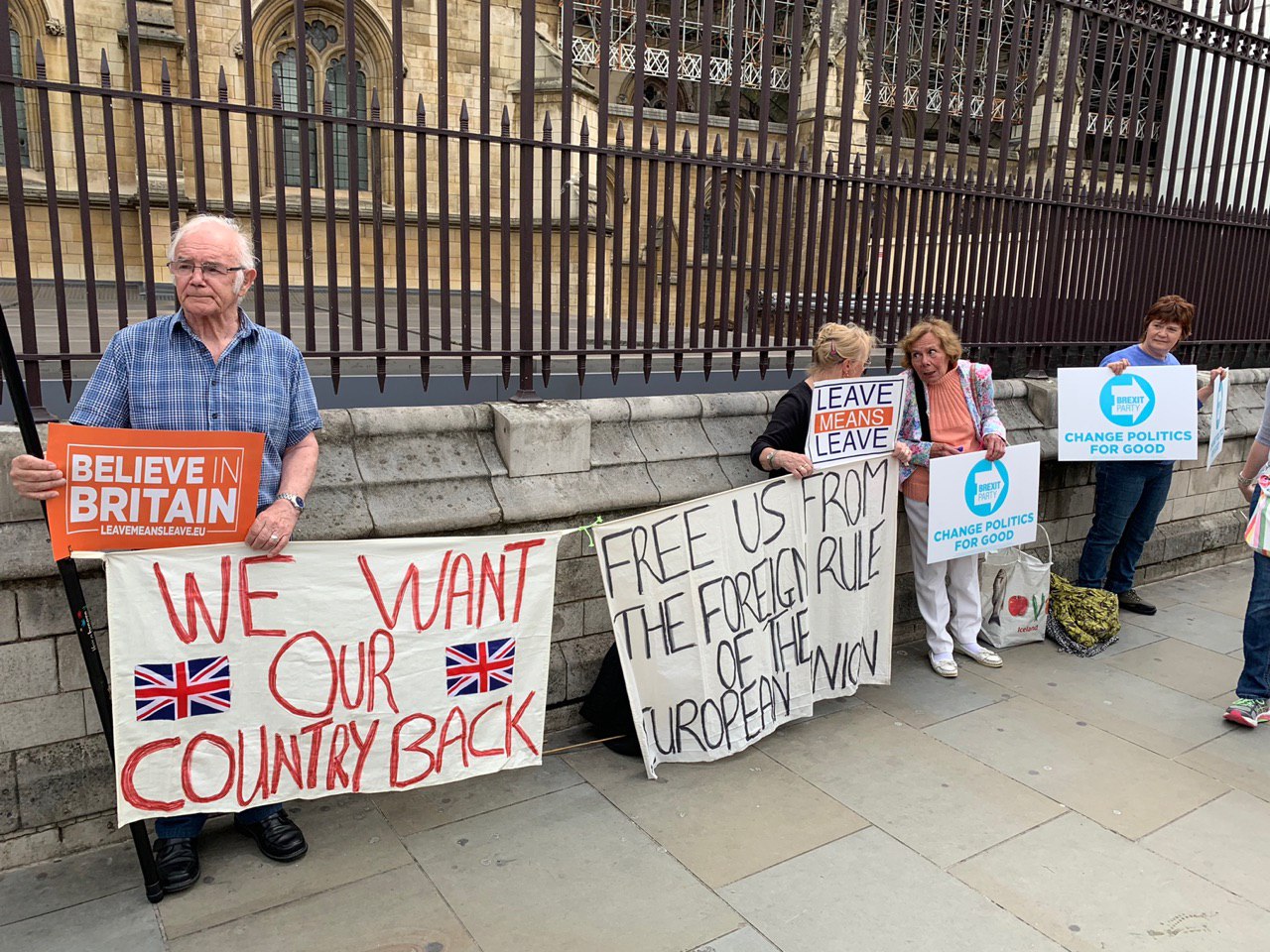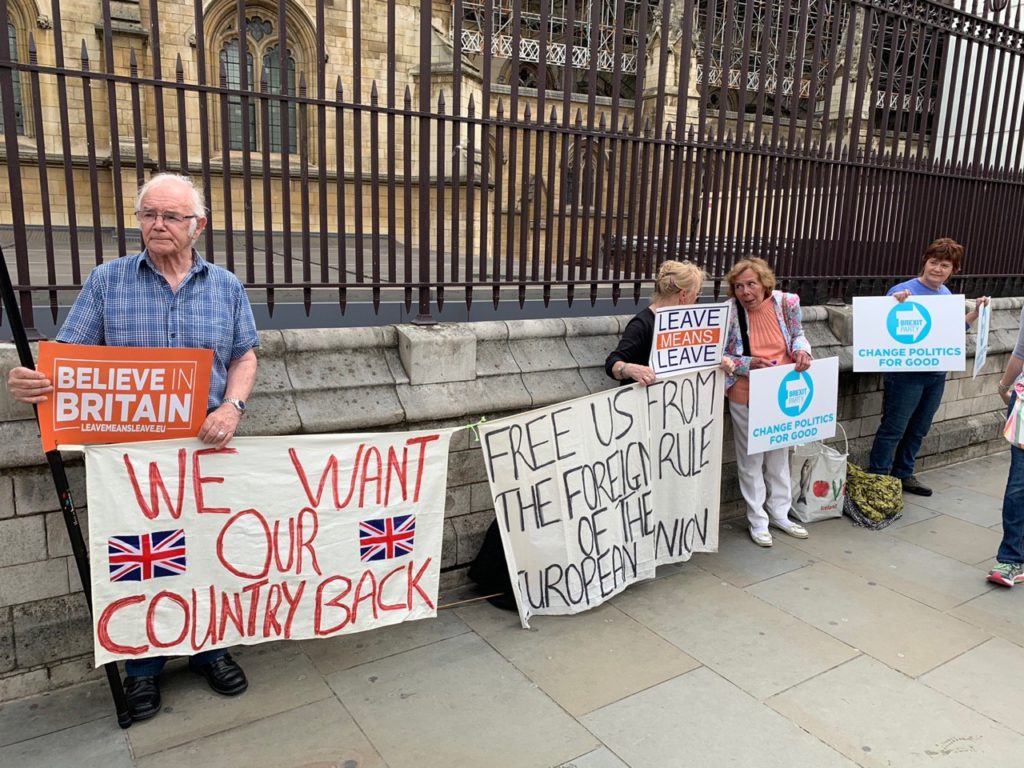 chicagomorningstar.com
The UK capital isn't calm today. Our journalist witnessed a dozen individual pickets by the Parliament building in London.
On June 11, Brexit supporters and opponents gathered at the gates of Westminster Hall. Some hold the flags of the European Union and posters with the slogans "Revoke", "We already have the BEST DEAL" while others hold the flags of Great Britain and the posters with slogans "We want our country back", "Believe in Britain". Some people agitated passers-by to support the Brexit party, which in recent months has become one of the most popular political powers in the country.
Some protesters who have gathered tried to convey their opinions to members of the Parliament with a help of a loudspeaker.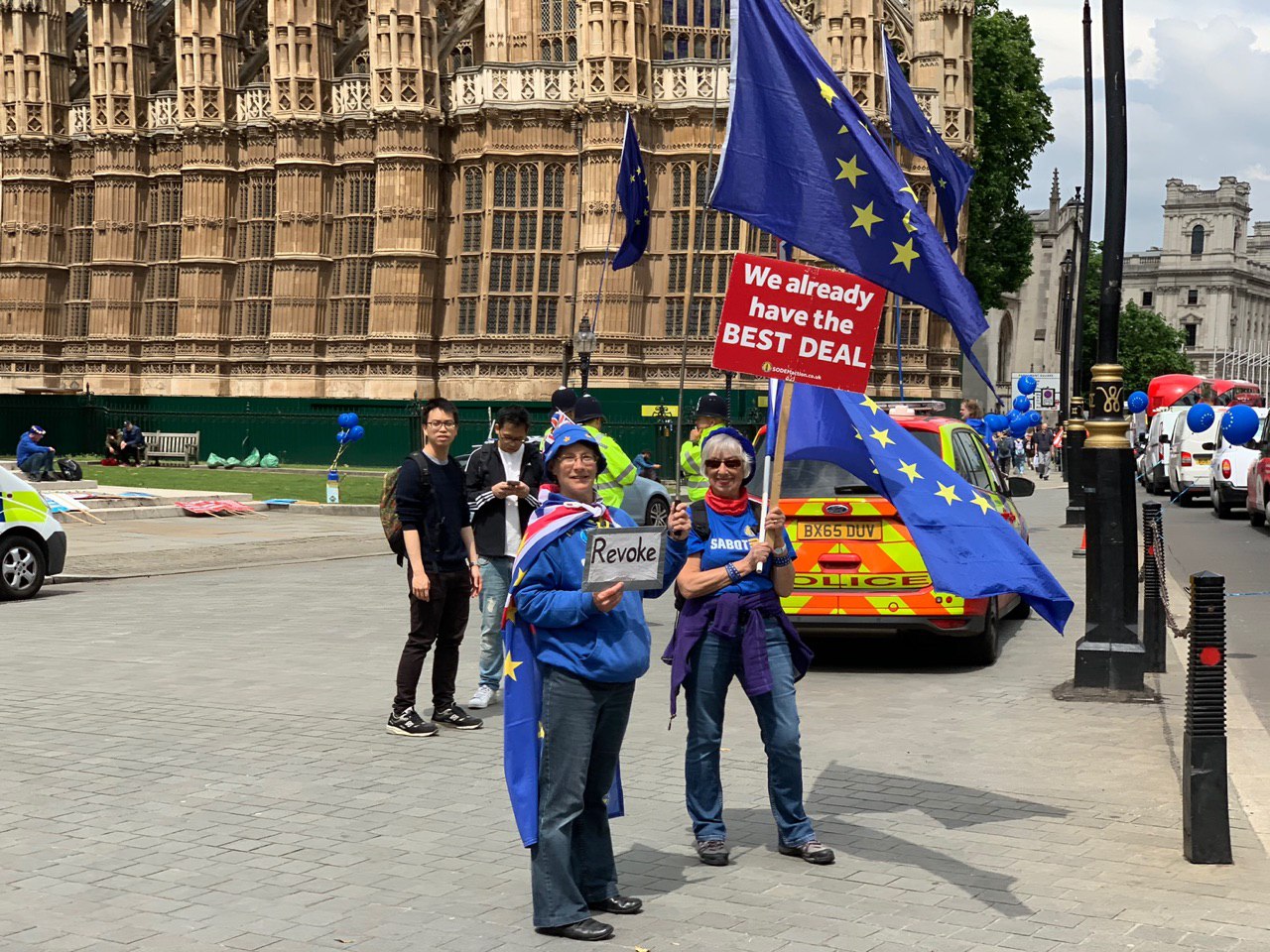 chicagomorningstar.com
Let's recall that after two unsuccessful attempts to implement Britain's withdrawal from the European Union, Prime Minister Theresa May announced that she was leaving the post of the leader of the Conservative Party on June 7, 2019 and resigning as Prime Minister. Some say, another reason for such a decision are the disagreement between the country and the government.
At the moment, the UK residents expect who will take the place of Theresa May in the party. Voting for candidates for the post of head of the Conservative Party of Great Britain will take place on June 13.
Ten candidates submitted their candidacies, including Secretary of State for Environment, Food and Rural Affairs Michael Gove, Secretary of State for Health and Social Care Matt Hancock, former parliamentary majority organizer Mark Harper, Secretary of State for Foreign and Commonwealth Affairs Jeremy Hunt, Home Secretary Sajid Javid, former Secretary of State for Foreign and Commonwealth Affairs Boris Johnson, former leader of the House of Commons Andrea Leeds, former Secretary of State for Work and Pensions Esther McVey, former Brexit Secretary Dominic Raab and Secretary of State for International Development Rory Stewart.
The new Prime Minister is expected to be elected before June 20.