Hundreds of Chicagoans say 'no' to violence in a protest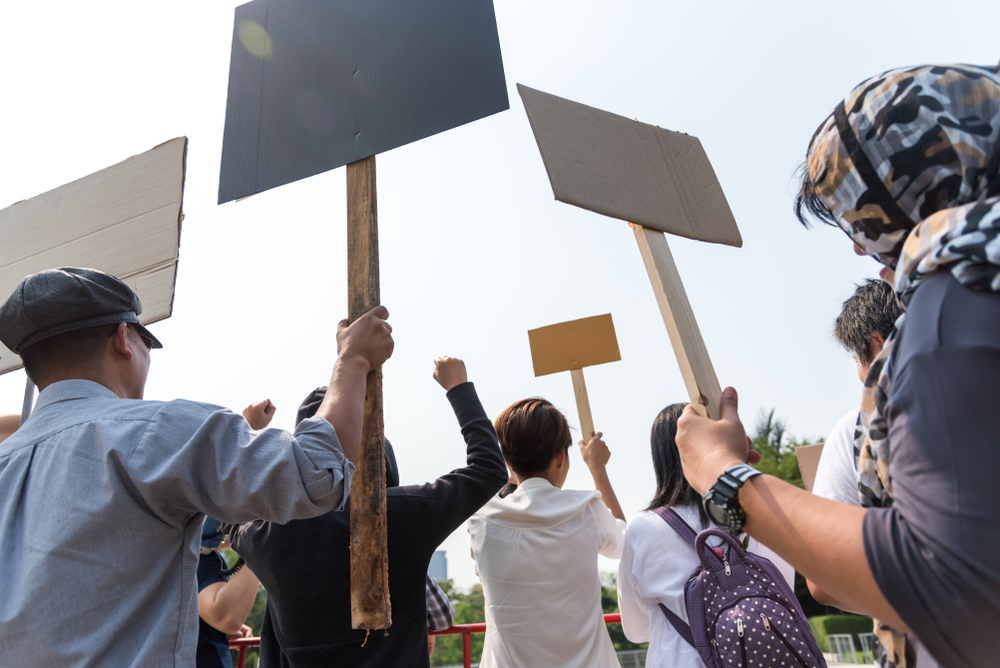 40 people were shot across the city of Chicago this weekend. Three people lost their lives during these shooting incidents. Chicago residents are saying enough to gun violence. The protestors gathered in Federal Plaza on Sunday. The purpose of the protest was to urge the lawmakers to do something for ending the gun violence in the city.
Delphine Cherry, a survivor mother and an advocate for Brady Union, said, "I go through my pain every day. I cry for children that I do not even know." Cherry said that it was not right to pretend that everything is ok as there was nothing ok in Chicago. The gatherers highlighted that gun violence was destroying their city. Gun violence is a danger for Chicago, they said.
The protestors include families of the victims, survivors, legislators, and community members. All of them demanded something more to be done for controlling gun violence in the city. Anthony Clark, a gun violence survivor, said, "You have to look in the mirror and ask yourself what are you willing to risk and sacrifice and fight for, for true change."
Kathleen Willis, a state representative, demanded a firm policy from the authorities. Kathleen said, "I am not going to stand on the House floor another time without policy to back up." The participants of the protest also shared some solutions for ending gun violence including gun legislation, focus on the mental health, and focus on underserved communities of Chicago.
Paris Brown, Good Kids Mad City advocate, said, "Before we do anything about guns, we need to heel the minds and spirits of people." The people of Chicago do not understand about the facts related to the current position of the city in terms of gun violence, the speakers said. Brown added, "They do not know how it feels to be able to get a gun quicker than you can get a job." The protestors focused on unity as well.