BJP member advises public not to purchase vegetables from Muslims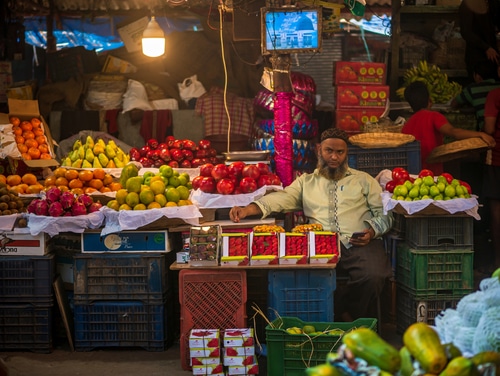 Snehal Jeevan Pailkar / Shutterstock.com
Suresh Tiwari, an elected candidate on the ticket of Bharatiya Janata Party (BJP) from district Deoria, Uttar Pradesh, India, advised the people of his district not to purchase vegetables from Muslims. Tiwari, the member of legislative assembly (MLA), released the statement at a time when Indian Muslims are facing a lot of hatred due to the coronavirus pandemic.
Narendra Modi, the prime minister of India, urged people to stay united to face the COVID-19 pandemic effectively. A rise in hatred against the Muslims, the largest minority in India, has been noticed since the outbreak of coronavirus in India. The Indian government has been alleged for collecting personal data related to Muslims.
An incident took place in New Delhi, the capital of India, a few days ago in which some people beat a Muslim vegetable seller. The video of that incident went viral on social media. The police took action and registered an FIR for the incident. Now, an elected member of the BJP advised people not to buy vegetables from Muslim vendors.
Before the New Delhi incident, the workers of Vishva Hindu Parishad hung posters outside the stalls of the Muslim vegetable and fruit sellers in Jamshedpur, Jharkhand. They wrote slangs against the belief of Muslims on those posters. The Jharkhand Police registered the FIR of that incident as well. According to India Today, an Indian news agency, Tiwari can be heard in a short video telling his supporters to stop buying vegetables from Muslim sellers.
When the media asked Tiwari about his comments in the viral video, he admitted his statement. He alleged Muslim vegetable sellers for selling vegetables without taking precautionary measures related to the COVID-19 infection. Tiwari said that he advised his people in front of the government officials. He added, "It is up to them to follow my advice or not." He alleged Muslim vegetable seller for selling vegetables after spitting on them.