Blast in coal mine kills 14 miners in China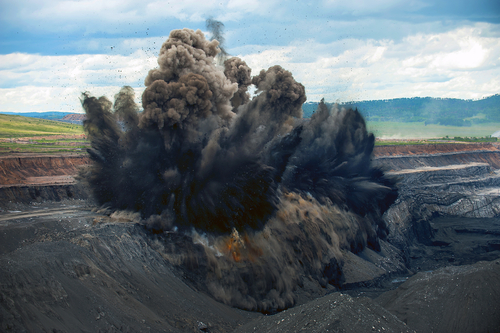 14 miners died and 2 injured due to a coal mine blast in the southwestern area of China. According to the report of an international news agency, AFP, the blast occurred early in the morning due to the lack of precautionary measures and other services. The government of the southwestern province, Guizhou, said that the blast occurred at Guanglong coal mine.
The government confirmed that two miners were still buried under the debris. According to the local administration, seven people have been rescued alive from the mine but the rescue operation is still ongoing. The government officials said that five people died a few days ago in the Sichuan province of China due to the flooding in a mine. 13 people were injured in that incident. According to the coverage of the CCTV, a Chinese news channel, 347 miners were working in the mine when the flood came.
Another incident happened on November 15 in the Shanxi province of north China. A blast killed 15 people in that incident and 9 miners were injured. According to the Chinese media, 35 miners were working in the mine at the time of the blast. 11 of them succeeded in saving their lives by running out of the mine.
Another incident occurred on February 23, 2019, in which 20 miners lost their lives and 30 miners were badly injured. In this incident, a bus was crashed due to the brake failure. A huge number of miners were traveling on the bus. The dangerous incidents in the mines are common in China. China is looking to crack down the illegal coal mines and improves productivity. But the safety measures are not satisfactory in China.
On January 13, 21 miners lost their lives in a northern area of China due to a mine collapse incident. In December 2018, 7 miners lost their lives in a southwestern area of China. 3 miners were injured in the incident. According to the National Coal Mine Safety Administration of China, 375 miners died in several accidents in the mines in 2017.