Former WWE star Shad Gaspard missing while swimming in Pacific Ocean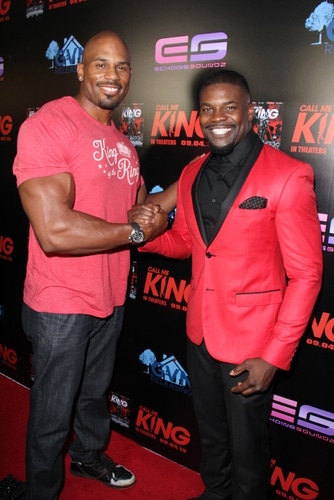 Kathy Hutchins / Shutterstock.com
Shad Gaspard, a former WWE star, has been reported missing after being swept out to seas. The authorities said that Gaspard was last seen about 50 yards off the shore at about 3:40 pm on Sunday. Gaspard was swimming in the Pacific Ocean off Venice Beach. According to the Los Angeles Police Department, a lifeguard saw a wave carried the former WWE star to sea.
The loved ones of 39-year-old Gaspard and the LAPD are asking the public to help find Gaspard. Siliana Gaspard, the wife of Shad, wrote on Instagram, "Shad is a fighter, a warrior, and a magical soul." She thanked people for sending her best wishes related to the safe return of Shad. Siliana added, "We are hoping and praying for his safe return."
Siliana urged her followers on Instagram to continue praying for Shad. According to the LAPD, Shad was wearing black and grey shorts when he was last seen. The police officials described him as being 6 feet 6 inches tall, 270 pounds, with brown eyes. The LAPD officials said he had tattoos on his right shoulder and left chest.
Shad pursued a career as an actor after being retiring from wrestling. He was a member of Cryme Tyme, a wrestling team when he was a part of WWE. The LAPD urged the public to contact the missing person's unit of the department at (213) 996-1800 if they would get any information related to him. The department said that people should contact at 1-877-LAPD-24-7 (1-877-527-3247) on weekends and non-business hours.
The Lifeguard Division of the Los Angeles Fire Department said that it was a busy weekend for them. The Division wrote on Twitter that they made 452 ocean rescues between May 15 and May 17. Venice Beach has opened for the public a few days ago. It was closed for public entry due to the coronavirus pandemic. Shad's loved ones and the LAPD are looking for information related to him. It is a hard time for the family and friends of the former WWE star.