Broadway musical in Chicago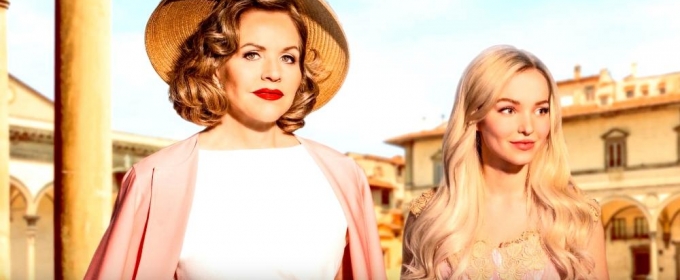 Renee Fleming will entertain the people of Chicago with her appearance.
She will star in 'Light in the Piazza'.
Renee Fleming is a Grammy Award winner and the creative consultant to Lyric Opera of Chicago.
The soprano will perform in the new production of the Tony Award-winning Broadway musical 'The Light in the Piazza'.
The new production of this Tony Award winning Broadway musical is being scheduled for a Chicago run later this year.
This announcement was made on Sunday morning.
Renee Fleming is a Tony Award nominee for her amazing performance in the 2018 Broadway revival of 'Carousel'.
She will star as Margaret Johnson in this musical performance late this year.
The story that revolves around Margaret is that she plays an overprotective mother who travels to Florence, Italy. The time is summer of 1953 and she is travelling with her beautiful and childish daughter Clara.
Her daughter is 26-years old.
There is a love interest in the form of a handsome local named Fabrizio Naccarelli.
Their lives are changed forever after a haunting secret is revealed.
The full cast of the play is yet to be announced.
The play is written by Craig Lucas.
The music and lyrics of the play will be performed by Adam Guettel.
This play will debut at the London's Royal Festival Hall this summer.
The play will be performed in Chicago from Dec.14-29 at the Lyric Opera House, 20 N. Wacker.
The rest of the production and direction crew has been revealed.
The show will be presented by UK-based Scenario Two.
This play has a history going back 15 years. This play has Chicago roots as it was first presented in Goodman Theatre in 2004.
Tickets of this play will go online from tomorrow for Lyric Subscribers. The general public can buy the tickets from March 28. The price range is $49-$219.