Community Builders to start redeveloping demolished Harold L. Ickes Homes, permit issued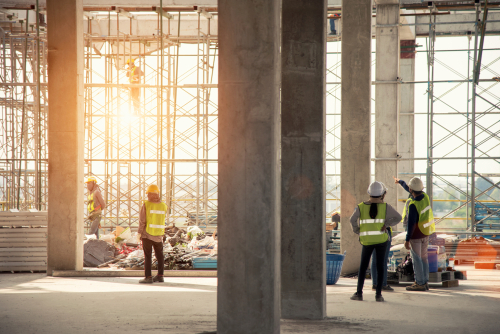 The permit for the construction of the Southbridge project has been issued. Community Builders is the project manager of the project and McCaffery Interests is the partner of the Community Builders. The Southbridge project will deal with the redevelopment of the demolished Harold L. Ickes Homes public housing complex on the Near South Side.
The permit for the development of the first phase of the project was issued on Oct. 28. A pair of six-story rental buildings will be constructed during the first phase at 2310 and 1244 State Street. According to Curbed Chicago's report, 206 rental apartments will be constructed in the first phase. The project will offer 28 apartments at an affordable rate and 112 apartments at market-rate. 68 apartments will be reserved for the Chicago Housing Authority (CHA).
The permit cost of each structure was $2.2 million. The details of the sub-trades for 2310 S. State were mentioned in the permit document as: –
McShane Powers Joint Venture – General Contractor
American Electric Construction – Electrical
Leon Construction Company and MPZ Masonry, Inc. – Masonry
A.M Plumbing Inc. – Plumbing
A & H Mechanical Inc. – Refrigeration and Mechanical
The details of the sub-trades for 2344 S. State were mentioned in the permit document as: –
McShane Powers Joint Venture – General Contractor
Polcurr, Inc. – Electrical
Leon Construction Company and MPZ Masonry, Inc. – Masonry
A.M Plumbing Inc. – Plumbing
GHC Mechanical, Inc. – Mechanical
Nia Architects and Antunovich Associates provided the architect and design services for the project. The ground floor will serve as a community space with the demonstration kitchen and classrooms. The infrastructure improvements will also be carried out. A new roadway will be constructed named 23rd Place. Christopher Johnson, a project manager of Community Builders, said, "This project is the result of a fantastic public-private partnership with the CHA."