Officials released identity of Lake County homicide victim as Nancy Wilcox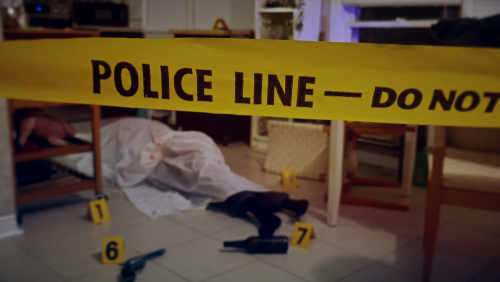 The Lake County coroner released the details of the homicide victim. The victim is identified as Nancy Wilcox. Nancy Wilcox, a 68-year-old Lake County woman, was stabbed, beaten, and killed on Tuesday morning on December 3, 2019. The paramedics pronounced her dead at the scene.
According to the initial investigations, her car was missing from the driveway. The coroner's office received a call about the death investigation in the 3100 block of 7th Street. A woman was found in the bleeding and not breathing condition in a home manufactured by Park City. Park City police officers and Gurnee Fire Department's paramedic officials also responded to the report of Wilcox's critical condition.
Jeffery Michael Thrall, a relative of Wilcox, was arrested by police. He was arrested from the vehicle of Wilcox at a service station in Waukegan, according to the police. Thrall was found inside Wilcox's vehicle near Green bay Road and Sunset Avenue. He has no permanent address, according to the police. The Lake County Major Crime Task Force released the details of Thrall's detention.
The task force said that he was charged with two counts of first-degree murder. He was held by the law enforcement on $5 million bail, according to the task force. Thrall will appear in the next court hearing on Thursday, December 19, 2019. The case is running in Lake County Circuit Court. Dr. However Cooper, the Lake County Coroner, said, "The preliminary autopsy results indicated she died of multiple sharp and blunt force injuries."
The family of Wilcox is in contact with the office of the Lake County coroner. The coroner's office will release the toxicology result soon. The investigation of the case is ongoing by the Lake County Major Crime Task Force, the Park City Police Department, and the coroner's office. The initial report of the autopsy performed on Wilcox's body revealed that she died of multiple sharp injuries.