Inappropriate comment on body physique, Kate Middleton sends legal notice to magazine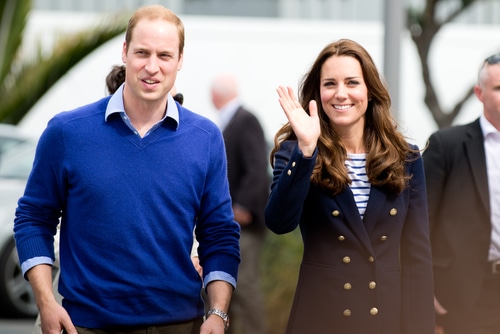 Shaun Jeffers / Shutterstock.com
The older daughter-in-law of the UK Royal Family, Kate Middleton, the Duchess of Cambridge, and his husband, Prince Williams, the Duke of Cambridge, sent a legal notice to a renowned magazine of the UK. Middleton and Williams sent the legal notice because the magazine allegedly posted an inappropriate article related to the body physique of Middleton.
Prince Williams and his wife, Catherine Kate Middleton, sent a legal notice to the management of Tatler, a British fashion and lifestyle magazine. They demanded from the magazine's management to remove an article related to Middleton from the internet. Harper Bazaar, a British fashion magazine, reported that Middleton and his husband demanded the removal of the article immediately in their legal notice.
The royal couple claimed in their legal notice that the article was inappropriate. The notice further stated that the couple would take legal action if the article would not be removed. However, InStyle, a fashion magazine, reported that the management of the Tatler magazine refused to remove the article from the internet.
The report of InStyle magazine stated that the Tatler magazine's management was persistent to keep their article published. The management is ready to defend every word published by them related to Middleton if they will face legal action, according to the report of InStyle. It is the second time when the Tatler magazine posted allegedly inappropriate content related to Middleton.
The recent article will be published in the July-August edition of the Tatler magazine. However, the article has already been published online. The magazine has also released the cover page of the upcoming edition of the magazine. The cover page of the magazine includes a smiling photo of Middleton in a white dress. The headline of the article related to her is also present on the page as 'Catherine the Great'. Anna Pasternak, a famous writer, wrote this article on the life of Middleton.