James Slack says Johnson's condition is better in ICU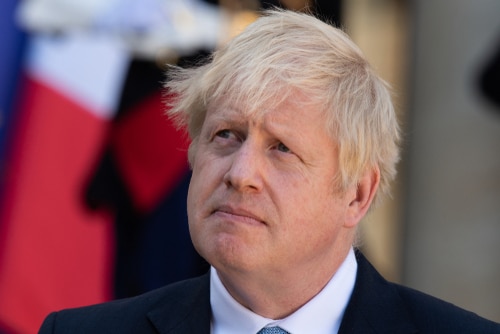 Frederic Legrand - COMEO / Shutterstock.com
James Slack, the spokesman of the Prime Minister of the United Kingdom, said that the condition of Boris Johnson, the prime minister of the UK, was better than the previous night. According to Associated Press, Slack said that the medical specialists were continuously supplying oxygen to the prime minister.
Slack said, "The prime minister was breathing without the support of any other equipment except oxygen. He confirmed that Johnson was not on any artificial support for breathing. He did not share much information in this regard. Slack said, "The prime minister was not getting any artificial aid for breathing." Johnson was transported to the Intensive Care Unit (ICU) yesterday because his health condition was not good.
Johnson was tested positive for the coronavirus infection last week. Dominic Raab, the Secretary of State for Foreign Affairs of the UK, took the responsibilities of the prime minister yesterday when Johnson was shifted to the ICU. The governmental structure of the UK does not include the position of the vice-prime minister.
Raab said that the government will carry on its operations. Johnson advised him to take all necessary measures to fight against the coronavirus. Michael Gove, the minister for the Cabinet Office, said, "The staff of Saint Thomas Hospital has been giving the best treatment to the prime minister. We have best wishes for him and his family." A family member of Gove has also been tested positive for the coronavirus infection. Gove is currently present in the isolation as a precautionary measure.
Johnson was tested positive for the coronavirus on March 27. He was shifted to the hospital on Sunday when his health condition started getting worse. The global leaders have expressed their best wishes for Johnson after hearing the news of his bad health condition. President Donald Trump said, "All of the Americans are praying for the better health of Johnson." He added, "Johnson is my good friend. He is tough and he will not lose hope."