Egypt bans 'Rickshaw' service in the country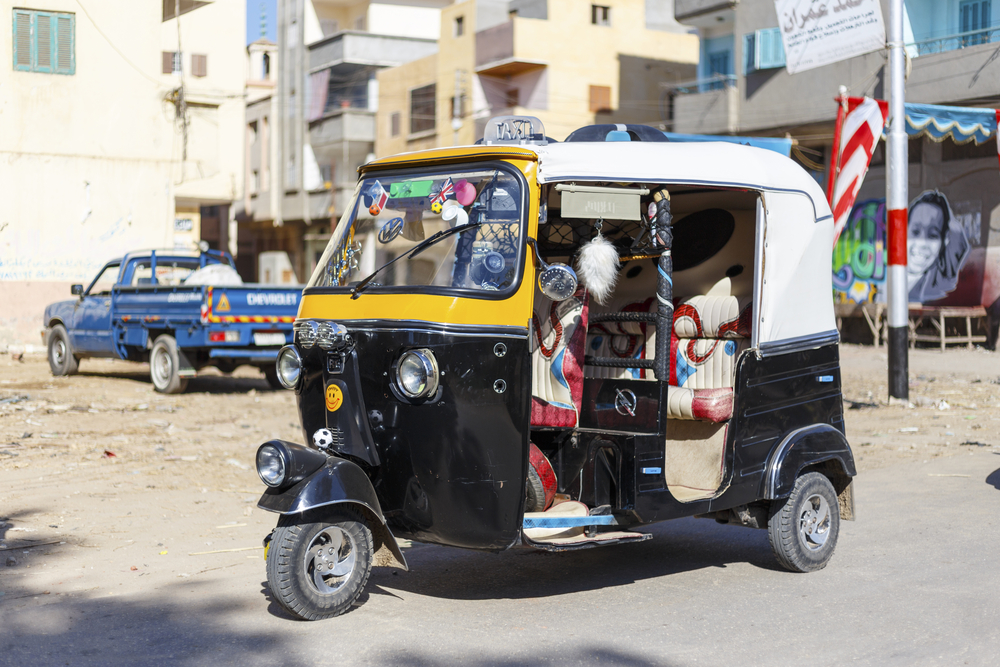 Egyptian Studio / Shutterstock.com
The Egyptian government announced to impose a ban on the rickshaws. It announced that the government will provide relevant vehicles to the rickshaw drivers of the country. Poor and middle-class Egyptian were worried after the announcement of the ban by the government.
According to an international news agency, Mostafa Madbouly, the prime minister of Egypt, said that the ban was imposed as the rickshaw service was unsafe for traveling. The rickshaw drivers will get the new minivans with an easier installment plan. The minivans are much safe mode of transportation as compared to the tuk-tuk rickshaws. Madbouly said that all the drivers are advised to handover their rickshaws to the government.
Madbouly said, "The government will decide the worth of the rickshaws and the worth will be considered as the first installment of a minivan". The government has decided to provide a safe mode of transportation for passengers. A rickshaw, with three wheels, is considered an unsafe mode of transportation. The government has introduced the minivans which can accommodate seven passengers.
Madbouly said that the introduction of new minivans would create new opportunities for the young Egyptians. Previously, a rickshaw could accommodate only two passengers at a time. The new minivan will accommodate seven passengers. The fare per passenger will be kept the same, according to the government.
Government is working on a fair policy for removing the rickshaws from the roads. The rickshaw drivers will get the minivans on easier installment. The worth of their rickshaw will be considered as their first installment for the new minivan. The drivers were quite worried when they heard the news of the ban on the Tuk-Tuk rickshaws in the country. Madbouly said, "Hundreds of the young Egyptians will get benefit from this decision of the government as they will get new business opportunities." The fare of the minivan will be the same as it was for the rickshaw.