Election news as 2 allies go head to head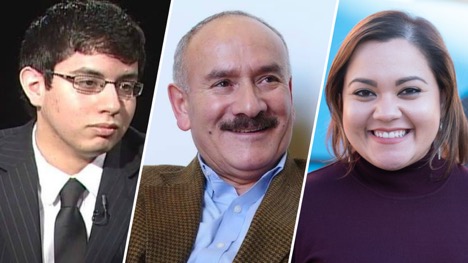 The race for incumbent Aid is getting hotter for the 30th Wards as the allies of the outgoing Mayor, Rahm Emanuel are going against each other.
The two persons going against each other are Ariel Reboyras and Jessica Gutierrez.
Ariel Reboyras is trying to retain his position while Jessica is the daughter of former Republican Luiz Gutierrez.
The defender is the chairman of City Council Committee on Public Safety. This council also oversees the Chicago Police Department.
Reboyras follows similar policies and views of the Mayor Emanuel which also includes police reform.
Reboyras has strong following which includes the support of the mayor Emanuel which he credits Reboyras of bringing a new elementary school in the region.
The Chicago Tribune and Chicago Sun Times have also pledged their support to Reboyras who was first elected in 2003.
His direct rival is Jessica Gutierrez who was also an ally of Emanuel when he ran for the Mayor seat in 2015. Her father Luiz Gutierrez said that he would not go for another reelection of 2018 in 2017 which ensured that the victory of now Republican Jesus ''Chuy' Garcia who was Emanuel's opponent in 2015 for the Mayor' seat.
Jessica has previous experience of work as she worked as field director for Garcia's Democratic campaign. That campaign was for her father's congressional seat.
Jessica has the support of the Chicago Teacher's Union for the promise to join the Progressive Caucus.
The election is getting heated up as two former allies will go head to head. Both of the candidates have strong endorsements from associations that can be the tie-breakers.
There is also a 22-year old college student named Edgar 'Edek' Esparza who previously also tried to run against Reboyras but failed to make the ballot.
The 30th Ward comprises of Belmont- Cragin, Portage Park and Irving Park neighborhoods on the Northwest side of Chicago.