Last business day for Rahm Emanuel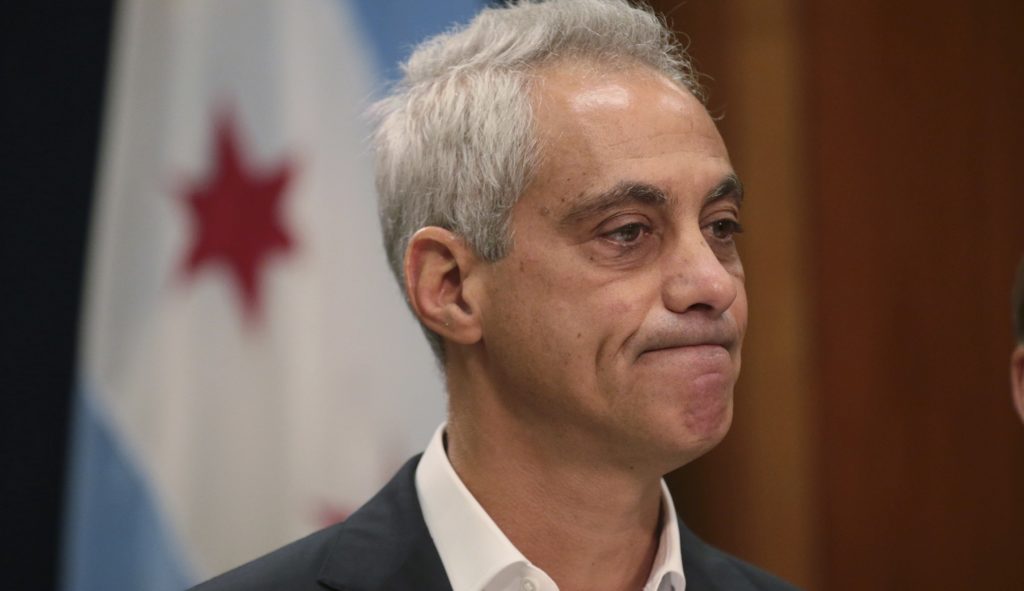 Stacey Wescott/Chicago Tribune via AP
Friday is the last business day for Rahm Emanuel as the Mayor of Chicago. He was the city's 55th mayor and like many others before him, he also had his ups and downs. He had won his first election in 2011. He was fresh coming out of an administrative position as he had served then-President Barrack Obama as the White House chief of staff. He had served another term as the City's mayor but announced that he will not be seeking another re-election in September 2018.
He didn't have a popular start to his eight-year term as the mayor as controversy had erupted when the largest public school closed in US history. In 2013, thousands of students were forced to transfer as 50 schools had closed on the city's South and West Sides. The schools had closed due to financial hardships. There was more controversy the next year as Chicago Police Officer Jason Van Dyke had shot 16 times a 17-year old Laquan McDonald. The police officer had shot him in November 2014.
There were calls for his resignation as there were accusations of a police cover-up especially as the dash-cam video was released after 13 months after Emanuel had won his second term as Mayor. The police officer that shot the teenager was convicted of second-degree murder and 16 counts of aggravated battery in October 2018. He was given just seven years in prison in January 2019.
He was also criticized as Chicago saw the deadliest years in his tenure as Mayor. The crime rates had increased in every aspect. There were massive homicides in the city. Despite all the outrage and criticism, Emanuel had been proud of his achievements he had done. He will be replaced by Lori Lightfoot who will take her oath and make history as she will be the first ever black female and openly gay Mayor of Chicago.