Eric Trump says that a waitress spat on him in a Chicago bar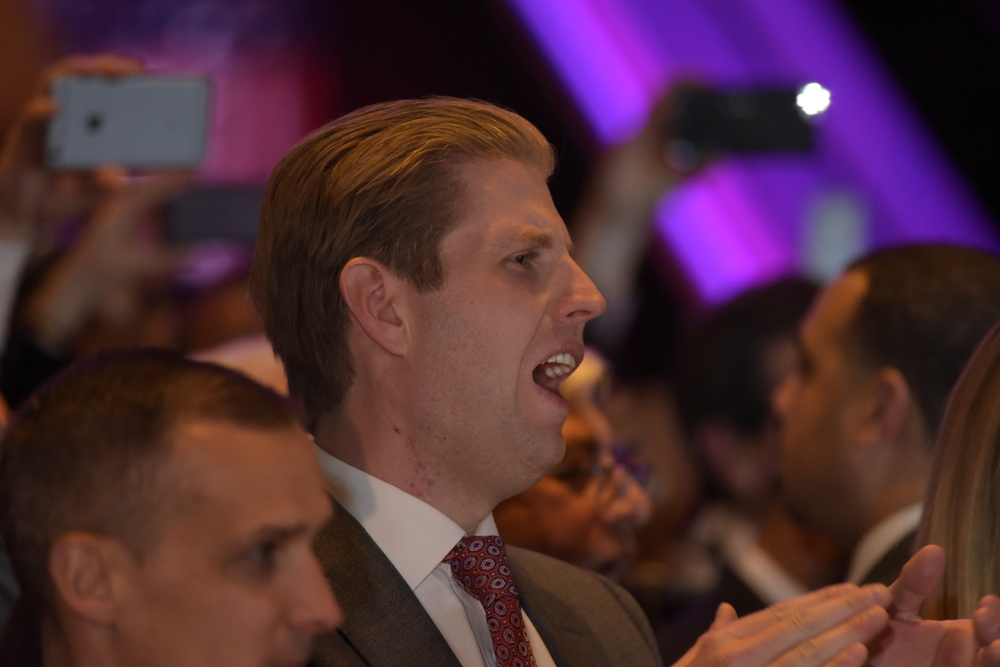 a katz / Shutterstock.com
Eric Trump, son of Donald Trump, has said, "I was spat on by a waitress in an upscale Chicago bar". A right-wing news website, Brietbart, reported about the incident. Eric Trump told the website, "It was really a disgusting act by someone as she had some emotional problems". The local media reported that the employee of the bar was questioned by the Secret Services' agents.
It has been reported that the agents asked about the act of the employee and then released her. The bar officials also confirmed that this unfortunate event happened with the son of the president of the United States of America. The Aviary bar's official said, "We have started to learn the details of the incident happened here and we do not support our employees to spit on any of our customers".
Eric Trump told media that he declined to press any charges against the employee of the Aviary. A spokesman of Chicago police told media that the department assisted Secret Services in this matter. It is important to collaborate with the agents in law enforcement matters, the spokesman added. The incident occurred in a top cocktail bar, Aviary, located in the West Loop area of Chicago.
Local media reported that Mr. Trump was at the bar on Tuesday at about 08:30 pm (Local time) when an employee of the bar spat on him. Mr. Trump also said, "I believe that the act was politically motivated". He gave a strong gesture about the involvement of Democrats in the act while talking to the media. Mr. Trump said, "It shows the little civility of a party which preaches tolerance".
This incident seems to be the part of the series of incidents happened with the team of Trump in which the members were harassed and confronted by the opposite party due to the differences in policy. Sarah Sanders, former White House press secretary, was asked to leave a restaurant in Virginia due to her work in Trump's administration.