Famous Louvre Museum in Paris closed due to coronavirus threats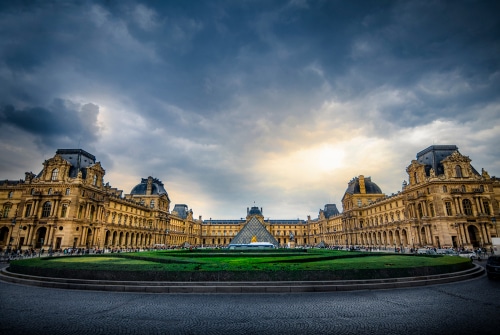 Louvre Museum is one of the oldest and most famous museums in the world. The museum is located in the city of flowers and fragrance, Paris, France. The museum was opened 230 years ago. It is famous in terms of arts and sculptures. According to the museum officials, there are at least 35000 artworks and creations are present in the museum at the moment.
More than 5000 people come to visit the museum every day. Paris is a famous city in terms of tourism. Most of the people who come to Paris on their trips visit this museum. Louvre Museum is famous all across the world due to the presence of the oldest art creations. Several countries have closed their schools and business centers due to the current outbreak of coronavirus.
Louvre Museum is the first museum that has been announced to be closed due to the coronavirus threats. There is a strong possibility that the museum will be opened after a few days. According to the report of Associated Press, the closure of the museum is a precautionary measure taken by the officials to minimize the risk of coronavirus outbreak.
The president of the Workers Union of the museum apologized to the tourists as they were facing troubles due to the closure of the museum. The president hoped that they would open the museum again soon. The official website of the museum also said, "This step is taken to ensure the safety of public health." The officials apologized to the tourist via the official website as well. The museum administration did not share any particular date about the reopening of the museum.
The museum officials and workers said that if fewer people would come to the museum then it could be opened. The French government has applied restrictions on huge gatherings in France. More than 5000 people visit the Louvre Museum daily that us why the museum has been closed. 100 cases of coronavirus have been reported in France, according to the stats released on March 2. Other European countries have also taken strong steps to tackle coronavirus.