Halloween Nights Lights sold out, waitlist is still open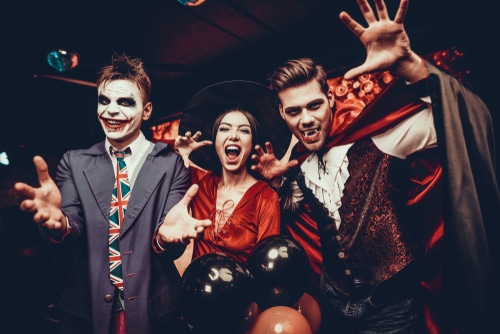 Halloween Nights Lights is a completely different event introduced by Naperville Park District this year. There will be a lot of family-friendly and surprising events in it. Woody Buick GMC of Naperville is going to organize Halloween Nights Lights on Thursday and Friday evenings, October 29 and 30, at Centennial Beach.
According to the event organizers, the celebrations will take place under the health guidelines issued by the health authorities due to the coronavirus pandemic. The event will take place at the parking lots and circle drive at Centennial Beach, located at 500 W. Jackson Avenue. The event organizers have transformed the entrance to Centennial Beach into Halloween wonders for the visitors.
According to the officials, the visitors will enjoy a drive-through tour to witness amazing lights and scenes. The tickets for the event are currently sold out. However, you can register your name on the waitlist. If Naperville Park District adds new dates to the event, then the people on the waitlist will get a chance to enjoy the scenes.
This year, there is limited availability and only the residents of Naperville can attend the event. The eventgoers must have to register for the event in advance. The registration process for this event opened on Wednesday, October 7, at 8:30 am.
The eventgoers are advised to choose a time slot from available 30-minute time slots. There are limitations in terms of the drive-through tour. A single-family can get a ride on one vehicle. Each vehicle will get a share to enjoy the themed games and activities while waiting for its turn. The children below the age of 10 in each vehicle will get goody bags. The visitors will not be allowed to walk-up to view the lights. The COVID-19 guidelines for outdoor events will be strictly followed in the event.