Illinois women sued Atlanta Nightclub for negligence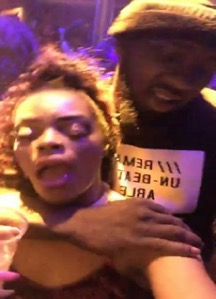 Jasmine Eiland 30, stream her live sexual assault video using Facebook Live and now she is suing famous Opera Atlanta nightclub for negligence.
On Tuesday Jasmine Eiland Lawyer filled a charge against Opera Atlanta nightclub for claiming negligence, as well as owner, security companies and personnel in Fulton County State Court.
Eiland's Lawyer L. Chris Stewart said on Phone Interview that such incident should not happen in a nightclub and these club should choose protection over profit. Former staff and eye witness also said that the club is not safe and didn't as much security it should have.
On Jan 19, Eiland goes to club for concert of August Alsina and start streaming her dance video. Later, she starts shouting for help as she continues to record and post it. Dominique Williams was arrested and accused with aggravated sodomy. He is in Fulton County Jail from Jan. 29.