Immigration Detention Centers nearly empty despite the claims of the President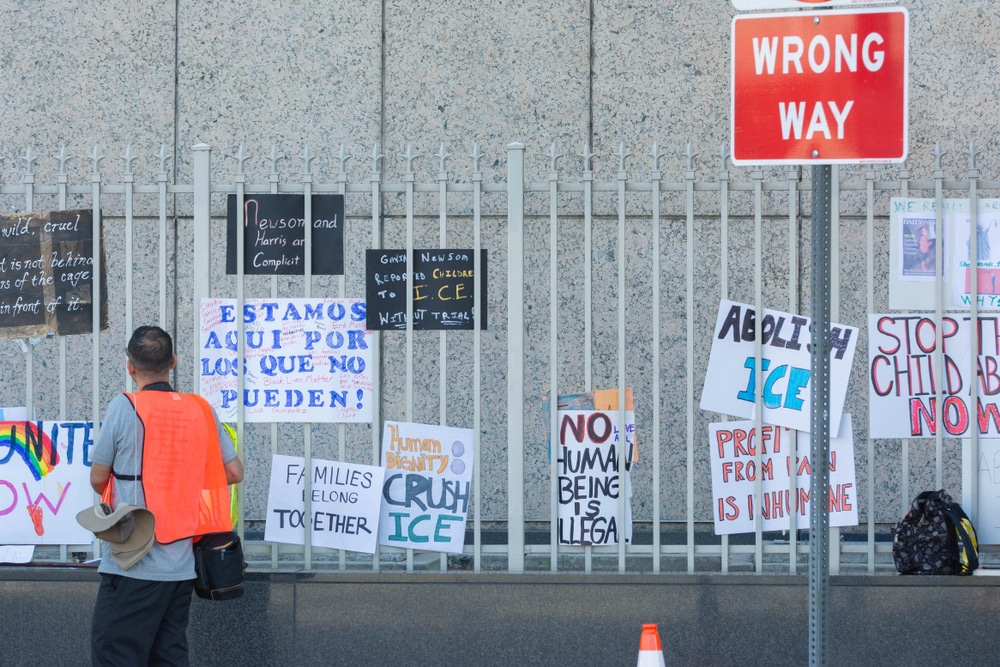 betto rodrigues / Shutterstock.com
The immigration detention centers are nearly empty despite the claims of President Donald Trump that they are at a breaking point.
The stats show that facilities for both the parents and children had nearly 2,000 empty beds last week.
Donald Trump had repeatedly said that U.S.-Mexico border was at a breaking point. The reason according to him for people fleeing the area was surge in poverty and violence.
Reports of last week show that two detention centers had 2,000 empty beds. A facility in Dilley, Texas had 26% capacity while a facility in Berks county, Pennsylvania had a capacity at 19%.
On 1 April, a family shelter was temporarily changed into a facility for adult women only.
Supplies have been becoming scarce for the migrants. The advocates are saying that a crisis is been manufactured by the administration to justify the hardline immigration policies.
Director of the migrant rights and justice program at the Women's Refugee Commission, Michelle Brane says that the administration don't want the system to run because they want to create a chaos.
She says that the vast amount of people arriving in the country was due to crisis boiling in Central America.
Michelle says that backlogs of people have become due to the policies of the administration.
Peter Schey, executive director of the Center for Human Rights and Constitutional Law says that detention centers are empty due to the clash of the administration and the Congress.
A spokesperson for Immigration and Customs Enforcement (Ice), which oversees immigration detention says that the reason for the vacancy in family detention centers is due to the limited budget and transportation resources.
Ice didn't comment how much budget is required for efficiently running the transportation operations but said that the present budget is not enough.