Indian Army kills 15-year boy in Occupied Kashmir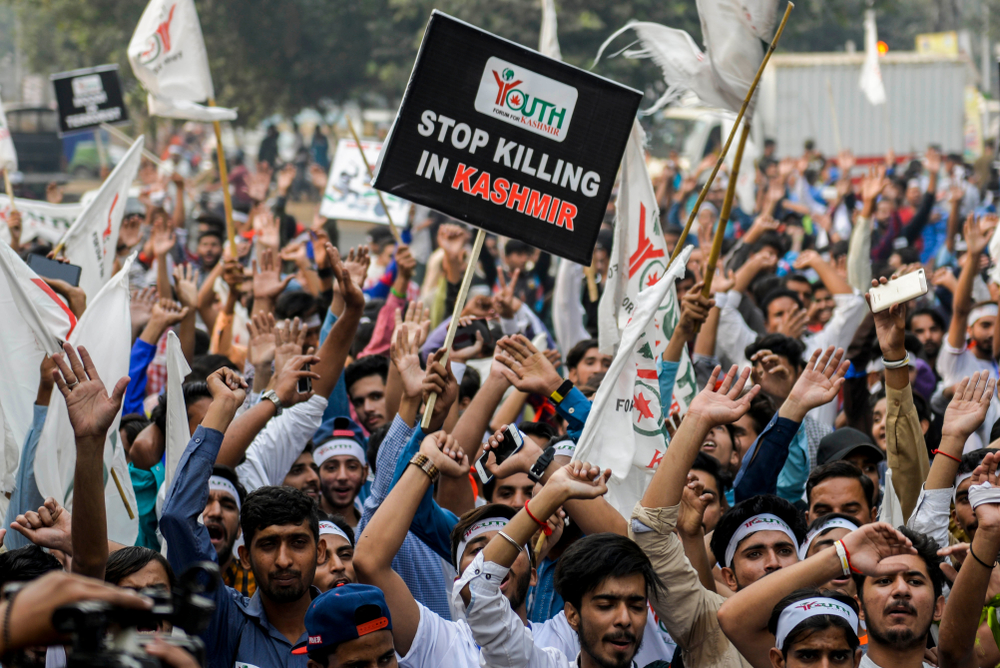 A M Syed / Shutterstock.com
A 15-year old boy has been killed by the Indian forces in Occupied Kashmir. According to Kashmir Media Service, Indian forces had arrested a 15-year old named Yawar from District Pulwama and took him to an Army Camp. Yawar was tortured in the Army Camp.
The Army had tortured the youth as they had kicked and punched him and thrown him in front of their houses. They had forced him to come to the camp again with his school card but Yawar's condition had worsened.
He was suffering from severe headache and vomiting as he was taken to Sri Nagar Hospital where he couldn't bear the injuries and died.
According to the locals, a hand grenade was thrown at an Army Camp in Chandgam area of ​​Pulwama district. After the attack, the forces had snatched the Identity Cards of many youngsters and told them to collect them at the Camp after identification. This action had spread fear among youngsters.
It must be noted that Indian Occupied Kashmir is still under curfew after the Indian government had revoked the special status of the state on August 5. Transport and Communication system is blacked out which has made the entire valley into a prison. Indian PM Narendra Modi is still not removing the curfew despite the concerns of international community.