Knoch Knolls Nature Center Offering Winter Nature Activities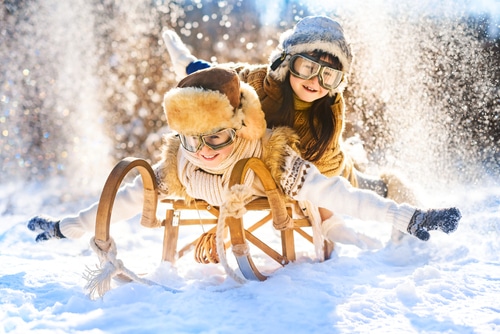 This month, Knoch Knolls Nature Center at Naperville Park District is closed. However, they are offering fun, take-home, outdoor and virtual activities during the months of January, February and March. The activities include Nature Discovery Kits, Virtual Nature Bingo, Virtual Nature Storytime, Hike with a Naturalist, a Woodcock Walk and a Scout weather merit badge.
Great Backyard Bird Count will take place from February 12-15. Residents are encouraged to participate in it. Nature Discovery Kits provide nature-themed crafts, activities and materials for families to purchase and use at home. "Foxes are Cool" is January's Nature Discovery Kit. You can purchase the kit and pick it at Knoch Knolls Nature Center on Saturday, January 23 or 30.
February Kit features Valentine crafts. They are available for pickup on January 23, January 30, February 6 and February 13. The March Kit includes crafts and activities to celebrate the first day of spring on March 20 and will be available for pickup March 6, 13, 20, and 27. For further details and to purchase the Nature Discovery Kit, go to napervilleparks.org/nature.
Families can play bingo together that will be led by a naturalist. "Scaly Creatures" on January 28 will celebrate Rattlesnake Appreciation Day. On February 4, "All About Birds" will highlight local birds, just in time for the Great Backyard Bird Count, a national initiative that anyone can join February 12-15. The third Virtual Nature Bingo night for winter is "Baby Animals" on February 11.
Residents will get opportunity to get outdoors in nature and learn about local wildlife as several free Hikes with a Naturalist are planned. A family hike takes place Saturday, February 6 from 10:00-11:30 a.m., an adult hike is planned for Saturday, February 20 from 10:00-11:30 a.m., and a Woodcock Walk for adults is scheduled for Saturday, March 20 from 6:30-8:00 p.m.