On Gandhi's birthday, his remains stolen and picture vandalized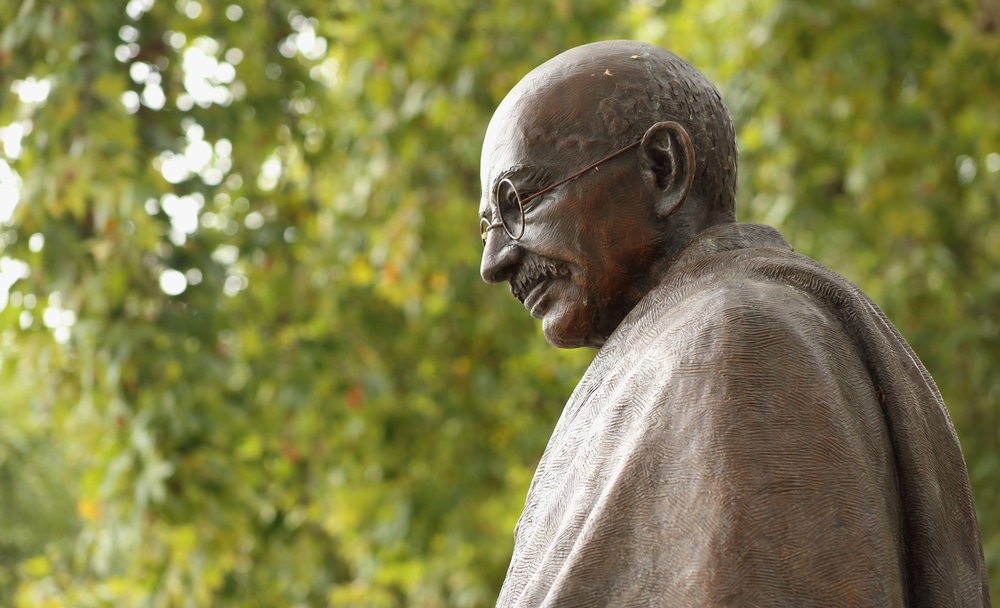 In India, on Mahatma Gandhi's 150th birthday, his remains are stolen from a museum while the thieves wrote traitor on his images as they left. According to Indian media, the remains of his body were kept in district Riva, state Madiha Pradesh in 'Bhapu Bhuvan Memorial Hall'.
The thieves took the remains from the memorial. They also wrote traitor on his pictures and also wrote other derogatory terms on other pictures placed in the memorial. No organization has taken responsibility for this hideous act.
The organizer of the Memorial Hall and local Congress leader Gurmeet Singh Mungo has filed an F.I.R in the local police station in which he has requested to identify the culprits behind the act using the CCTV cameras. The police have started the investigation but have failed thus far to gain information about the thieves.
A police spokesperson has said that the charge has been filed under the 'blasphemy of the national Yagnat' act. It is claimed that derogatory remarks have been inscribed on the pictures but no remains have been stolen as there were no remains of Gandhi in the Memorial Hall.
Gandhi had been killed by Hindu terrorist Nathu Ram Godse on 30 January 1948 using a firearm. To this day, the fundamentalist Hindu nationalists consider Mahatma Gandhi a traitor of the state.