Police threatened the black family, Phoenix mayor apologizes the family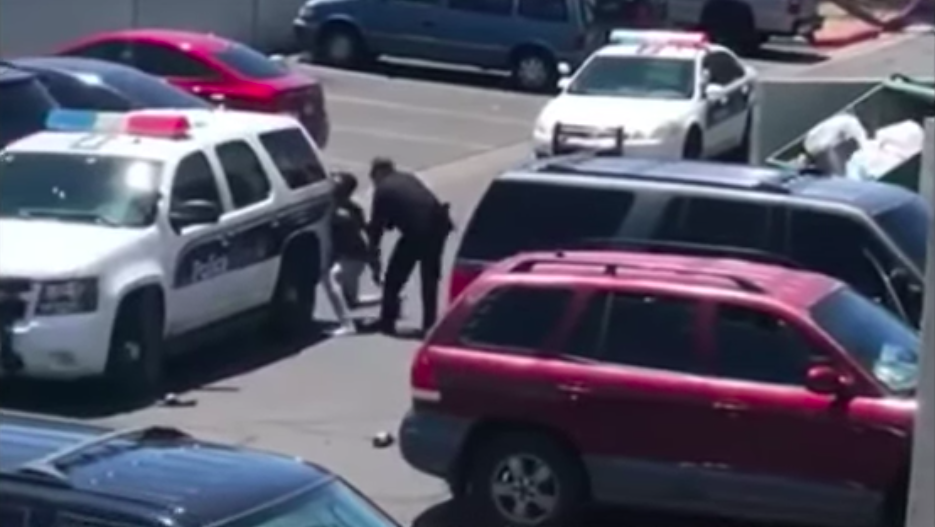 The video of police threatening the black family went viral on the media. The mayor of the US city of Phoenix has apologized for the discomfort of the family. The video was recorded when the officers were showing their response to a shoplifting incident. The police officers shouted at the family to come out of their vehicle and then threatened it.
The black parents said, "We were not aware of the act of our four-year-old child picked a $1 barbie doll from the store". Kate Gallego, Mayor of Phoenix, said, "The actions of the officers were clearly inappropriate and unprofessional". Mayor added in the statement, "The behavior was not even closer to the acceptable limits and as a parent, I was really upset after watching the children in a terrifying situation in that video".
Gallego said, "I apologized to the community and I am deeply sorry for what happened with the family". On Tuesday, a community meeting will be held. She said, "The city is speeding up the use of cameras which are body-worn". In the video, it can be seen that Iesha Harper came out of the car with her two children and she got arrested.
The couple is looking for prosecute the city for $10 million due to this incident. Roc Nation, Jay Z's company, offered legal support to the family. Dania Diaz, managing director of Philanthropy at Roc Nation, said, "We are committed to aid the family until the justice prevails". Mrs. Harper said, "I clearly thought at that time that I am going to be killed in front of my children".
Jeri Williams, Chief of Phoenix Police, said, "We are investigating this case and we are really sorry for the incident". The chief added, "The officers who are involved in it has got the desk duty until the investigations are on". It is really an unfortunate event for the whole city, according to the Phoenix police. The mayor of phoenix also came in front to apologize to the family which suffered.