Rhea Chakraborty arrested in Sushant Singh's suicide case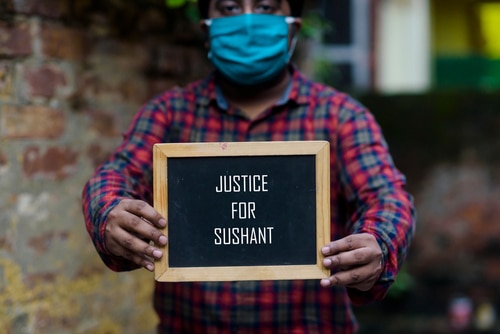 Ritesh Ranjan Sett / Shutterstock.com
The Narcotics Control Bureau of India arrested Rhea Chakraborty, an Indian actress, in the suicide case of Sushant Singh. Singh committed suicide on June 14 and Chakraborty was his girlfriend at that time. Chakraborty admitted in front of the NCB officials a day before that she was involved in purchasing drugs for Singh.
She also admitted that she was in a "Live-in Relationship" with Singh. They were living together for one year. In India, it is legal to have a live-in relationship. In a live-in relationship, the adult male and female can stay together upon their consent to fulfill their sexual needs. In this relationship, couples can break up anytime without any legal barriers.
Shovik Chakraborty, the brother of Rhea, Samuel Miranda, the manager of Singh, and Dipesh Sawant, the chef of Singh, have been arrested by the law enforcement officials on September 4 and 5. The Narcotics Force investigated Rhea in front of her brother, Singh's chef, and the manager of Singh for 8 hours a day before. She admitted during the investigation that she bought drugs for Singh several times.
The NCB officials arrested Rhea on September 8 on the charges of buying drugs for Singh. According to Indian Express, an Indian newspaper, the law enforcement officials have arrested 10 people in the suicide case of Singh including Rhea. The Deputy Director of the NCB said that they had firm evidence related to the criminal acts of Rhea. The arrest of Rhea means she would not be further investigated, according to him.
The NCB said that they found answers to all questions during a three-day investigation of Rhea. The NCB arrested the actress on the base of this investigation. According to the report of India Today, the NCB has also acquired a 14-day judicial remand of Rhea from the court. The NCB claimed in the remand application that Rhea remained a part of a drug purchasing gang. She was allegedly involved in paying for the drugs she bought for Singh.