Taliban say there are ready to counter Afghan forces' attacks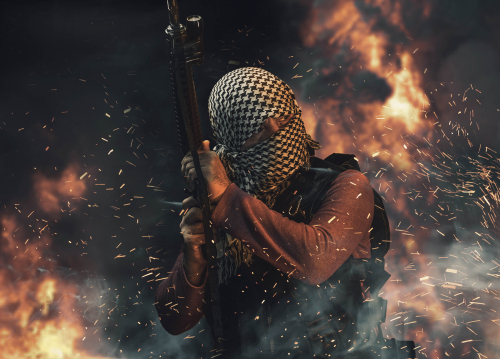 Ashraf Ghani, the president of Afghanistan, announced to conduct aggressive operations against terrorist organizations, including the Taliban. Taliban replied to the announcement of Ghani that they were ready to face the attacks, and they would counter-attack Afghan security forces. Ghani ordered the government security forces to conduct attacking operations against the terrorist organization when several women and children lost their lives in a terrorist attack.
According to the report of AFP, a French news agency, Ghani said in his presidential speech on television on Tuesday, "I order my security forces to move on to aggressive approach from a defensive approach against the terrorists." The statement of the Afghan president came after the attack of terrorists on Maternity Hospital in Kabul, the capital of Afghanistan.
As a result of the attack, 24 people, including nurses, mothers, and neonatal children, lost their lives. After the attack on the hospital, ISIS attacked a funeral ceremony in which 32 people lost their lives. Ghani confirmed both attacks in his statement. According to Ghani, ISIS and the Taliban were involved in those incidents.
Ghani said that they were working on a defense policy in order to ensure peace talks between the Taliban and the Afghan government. He added that there was a need for an aggressive approach against ISIS, the Taliban, and other terrorist organizations to ensure peace in the country. Ghani said that the presence of terrorist organizations in Afghanistan was dangerous for public safety.
Taliban responded to the statement of Ghani on Wednesday, "We are ready to stop the attacks of Afghan security forces on us." Taliban denied taking the responsibility of the attacks. They said, "The responsibility of these attacks is equally implemented on Kabul administration." Hamdullah Mohib, the secretary of Afghan National Security, said, "There is no reason to continue talks with Taliban after these attacks."