The Ship of Tolerance aligns with EXPO CHICAGO and docks in Navy Pier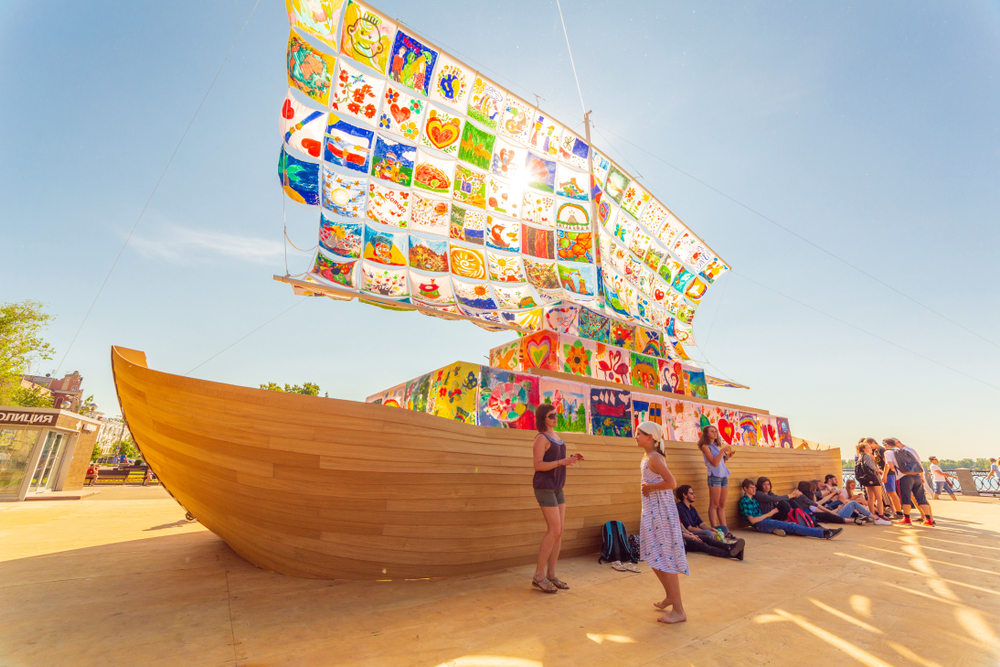 Tramp57 / Shutterstock.com
Emilia Kabakov and Ilya Kabakov, two Russian artists, are working to heal the communities via their arts. The Ship of Tolerance is one of their best arts and it has got a huge reputation since 2005. Emilia Kabakov said, "People can communicate with culture. They do not need language." The Ship of Tolerance is their ambitious, utopian art project.
The ship will get to its new port in Navy Pier this September. The launch of the Ship of Tolerance will be aligned with the EXPO CHICAGO and the Chicago Architecture Biennial. This ship is an ancient symbol of exploration and progress and it has been built in various cities of the world. Emilia said, "All this war and misunderstanding come from fear." She proclaimed that the fear can be eliminated with communication.
The ship would have taken two years for its complete construction. Both Kabakovs fled the Soviet Union and communism and now they consider the US as their home. Emilia left Russia in 1973 and Ilya left it in 1987. The pair got married back in 1992. This ship has been interpreted in Siwa, Venice, Sharjah, Miami, Havana, New York, Moscow, Zug, Capalbio, and Rome.
The concept of the ship is simple. The students do the drawing after talking about tolerance. The first ship was built in Siwa. Emalia said about Siwa, "It's like a storybook. Alexander the Great went there." Viola Kabakov is the concert organizer and Orliana is the youth ambassador in Chicago. They thanked the teams at EXPO Chicago and Navy Pier who helped in the project.
Each ship project starts with reaching the school children between the age of 8 and 12. The students discuss the meaning of tolerance. They get training workshop about some art work and then they draw the concepts which they have in their minds. MacArthur Middle School in Chicago is the partner of the project. The children from the local community and international community get together for a short period of time and they enjoy music or dance performances as well.