Trump says his administration still looks into Blagojevich's commutation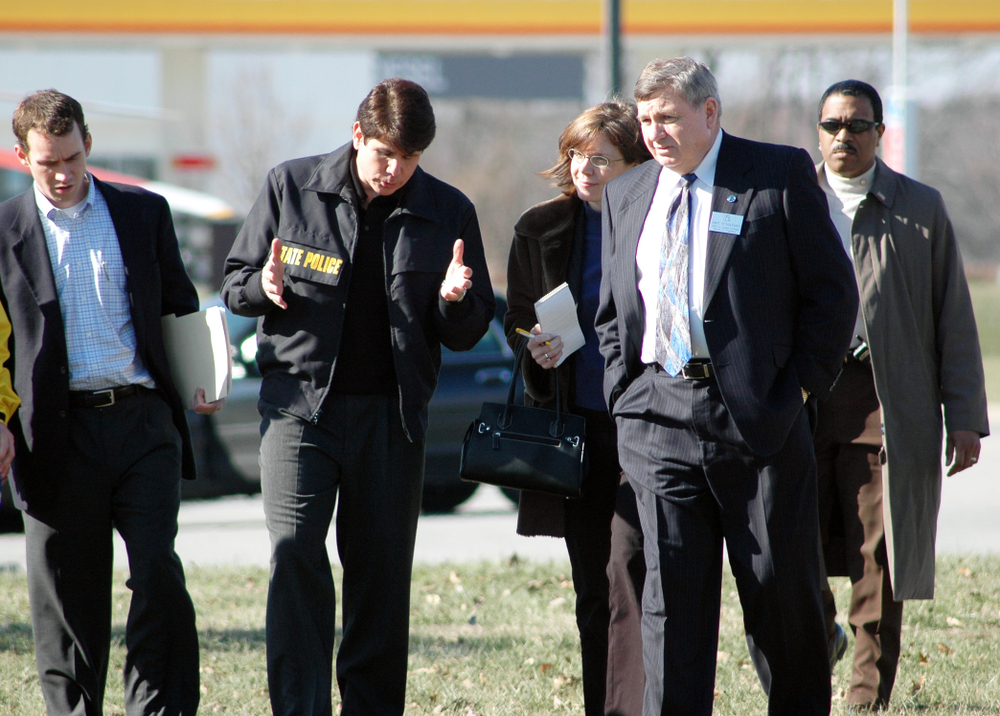 Shannon Woodworth / Shutterstock.com
Trump talked about the commutation of the prison sentence of the former Illinois governor, Rod Blagojevich, again. He said in a statement that his administration was still considering it strongly. Trump told the press prior to his speech in New Hampshire on Thursday that the sentence of Blagojevich was harsh.
Trump said that he tried to gauge the feelings of both parties about the commutation of the sentence of the former governor. Trump called the sentence a disgrace. Trump said that Blagojevich was there for seven and a half years and his sentence was a harsh one. He admitted that the former governor did terrible things. Trump said, "That's a long time and what he did was terrible, but it's a long time."
Trump talked about the feelings of the people attached to the sentence of Rod Blagojevich. He said, "People feel very strongly about that. I wanted to see where the Democrats stood, where the Republican stood." Blagojevich was sentenced in the case of selling the seat of former President Barack Obama. He has already served more than seven years of his sentence in the jail. He was sentenced 14-year in prison.
Patti Blagojevich, the wife of Rod Blagojevich, has appealed several times. She appealed directly to President Trump in an interview on Fox News. The commutation of the sentence of Blagojevich has been criticized by the members of both political parties, the Democrats and the Republicans, in the recent time. However, some members have supported the commutation of the sentence. The Reverend Jesse Jackson and Representative Bobby Rush supported the commutation.
The state of Illinois came into action and it looks for preventing Blagojevich from practicing law. Attorney Registration of Illinois has filed a request for the suspension of the law license of Blagojevich. Trump has given hope to Blagojevich's wife and the legal team again. He showed great sympathy towards the former governor of Illinois in his statement.