Venezuela: Guaido asks for US military assistance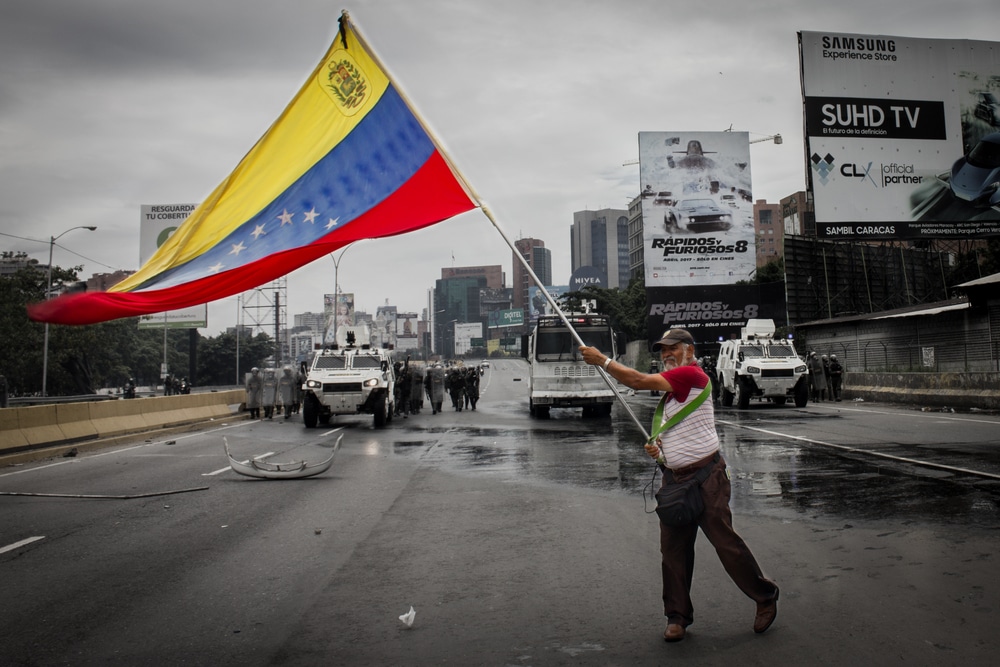 Reynaldo Riobueno / Shutterstock.com
Juan Guaido, the head of Venezuela's national assembly has made a formal request to US military to help him in the power struggle between his camp and the government of Nicolas Maduro.
They have asked for strategic and operational planning.
His representatives in the United States have pointed out to the worsening conditions in Venezuela. They have written a letter to the head of US Southern Command (SouthCom).
His representative in Washington, Carlos Vecchio, has said that the conditions are at risk due to uninvited foreign forces in the country.
He also said that they will welcome any strategic and operational planning to fulfil the constitutional obligation to their people.
They have requested a formal meeting between Adm Craig Faller, SouthCom commander and appropriate members of the Guaido camp. This has been the closest thing that Guaido and his representatives have come in terms of requesting US military support.
They have failed to get support from Venezuela's generals since 30 April uprising has failed.
SouthCom's headquarters is in Florida and they didn't respond to the requests of Vecchio letter.
Mr. Faller had twitted last week that they are ready to meet with the 'legitimate' Venezuelan government to discuss about the country's current situation and the future.
Mr. Guaido had addressed his supporters last Saturday in a rally at Caracas that he will send his representative, Vecchio, to meet with SouthCom.
There has been a debate over bringing back Inter-American Treaty of Reciprocal Assistance, known as the Rio pact, in the national assembly of Venezuela.
This pact would give possible legal basis for intervention from foreigners. Venezuela along with many Latin countries had pulled out of this pact in 2012.