Yellen calls Congress to act big regards pandemic relief during confirmation hearing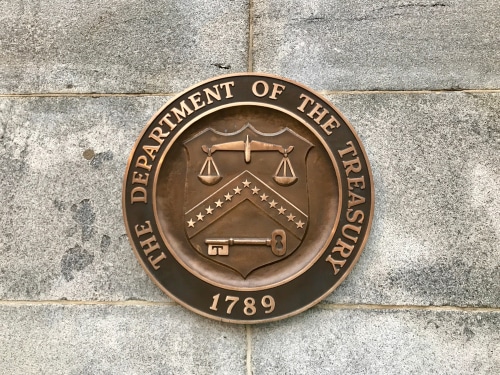 DCStockPhotography / Shutterstock.com
Janet Yellen, the former head of Federal Reserve, appeared at her confirmation hearing to be the Treasury Secretary of President-elect Joe Biden. She was nominated by Biden for this position. Yellen urged Congress to take more steps in terms of pandemic relief and economic stimulus during her confirmation hearing.
Yellen said that lawmakers should act big to approve a trillion more to help those affected by the coronavirus pandemic. She is expected to be the first female to hold the position of Treasury Secretary in US history. According to the experts, she is more likely to get approval for her appointment. At her confirmation hearing, Republicans warned her that it was not the time for liberal reforms.
She is expected to take her office at a time when the US is struggling to rebound economically due to the adverse effects of the coronavirus pandemic. In recent months, jobless claims rose across the US and retail gains dropped. "Without further action, we risk a longer, more painful recession now and longer term scarring of the economy later," said Yellen.
Democrats said that she would more likely to get approval for her appointment on Thursday. Republicans have also indicated that they would approve her nomination. Chuck Grassley, a Republican Senator, said that the Biden administration would face stiff resistance at the early stages. "With the trillions already in the pipeline and close to $1 trillion in relief enacted just a few years ago, it is very important to focus efforts on the pandemic relief," said Grassley.
Republicans want to raise taxes on corporates and the wealthy. They pressed Yellen on proposals to raise these taxes. However, Yellen said, "The focus now is not on tax increases, it is on programs to help us get through the pandemic." She showed concerns about the further spending on American borrowing. She talked about China as well during her confirmation hearing. She said that China was the most important strategic competitor of the US. Yellen also criticized the policies of China.