A Near Collision seen between Russian and US Warships in East China Sea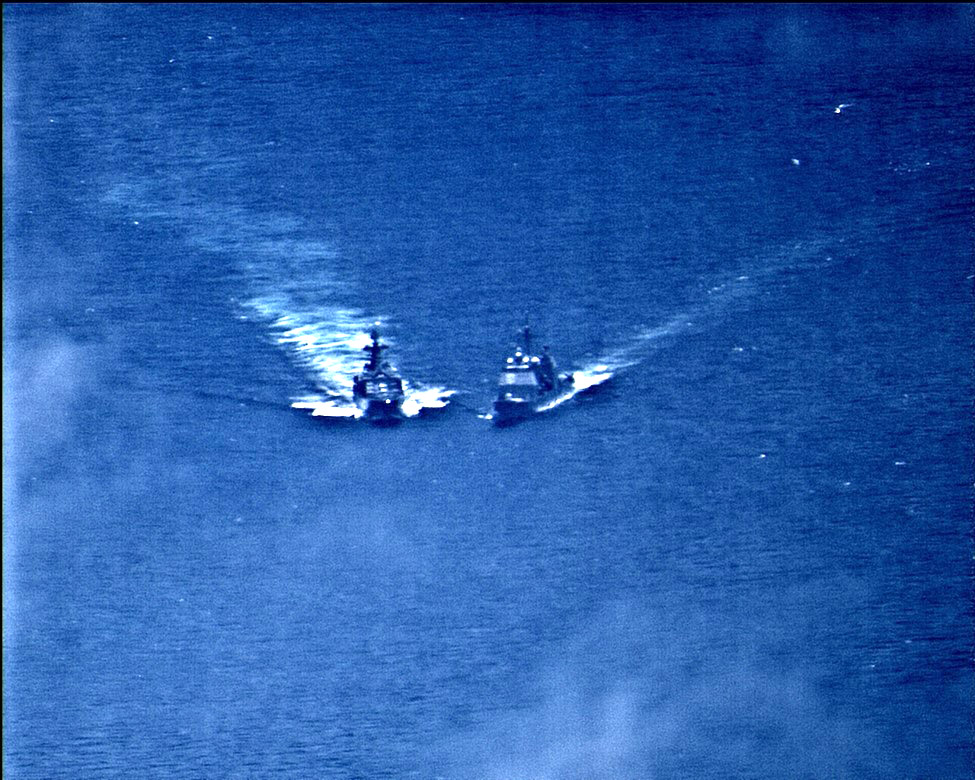 Both sides blaming each other for almost a collision between Russian and US warships in the Western Pacific Ocean. The distance between the two warships was just 50 meters. The name of the Russian warship is Admiral Vinogradov while the name of US warship is USS Chancellorsville. Russia's Pacific Fleet said that we were forced to do emergency maneuver for avoiding the US ship.
The US forces says Russia was responsible for the near collision. Clayton Doss, US Seventh Fleet Commander, called it as a 'Russian Propaganda'. He said, "Russians are unsafe and unprofessional and their destroyer made an unsafe move against our warship". The destroyer came 15-30 meters close to the USS Chancellorsville in the Philippine Sea, according to the US.
Russia said that the place of incident was southeast of the East China Sea and they have recorded the protest to the US Ship Commander. Russia said in a statement, "US warship made a wrong move and it came close to the Admiral Vinogradov and our Admiral Vinogradov compelled by US ship to make a necessary maneuver".
The US official said that we will lodge a diplomatic complaint against the unnecessary movement of the Russian ships. Both sides are blaming each other in terms of this incident. Patrick Shanahan, acting Defense Secretary, told the media, "We are in military – to – military conversation with Russia and we will demarche them as well".
Both countries accuse each other for unnecessary maneuver in the air and water on regular occasions. The main thing is that there was a huge possibility of an accident which could cost lives. There might be one of them at fault or both on fault as well. Apart from accusing each other, the countries need to resolve the issues. These issues are less frequent in the territories of Asia-Pacific Ocean between Russia and United States while the tensions are also present between China and US. This is really dangerous incident in terms of naval brinkmanship.