Esper calls for strengthening NATO-Turkey partnership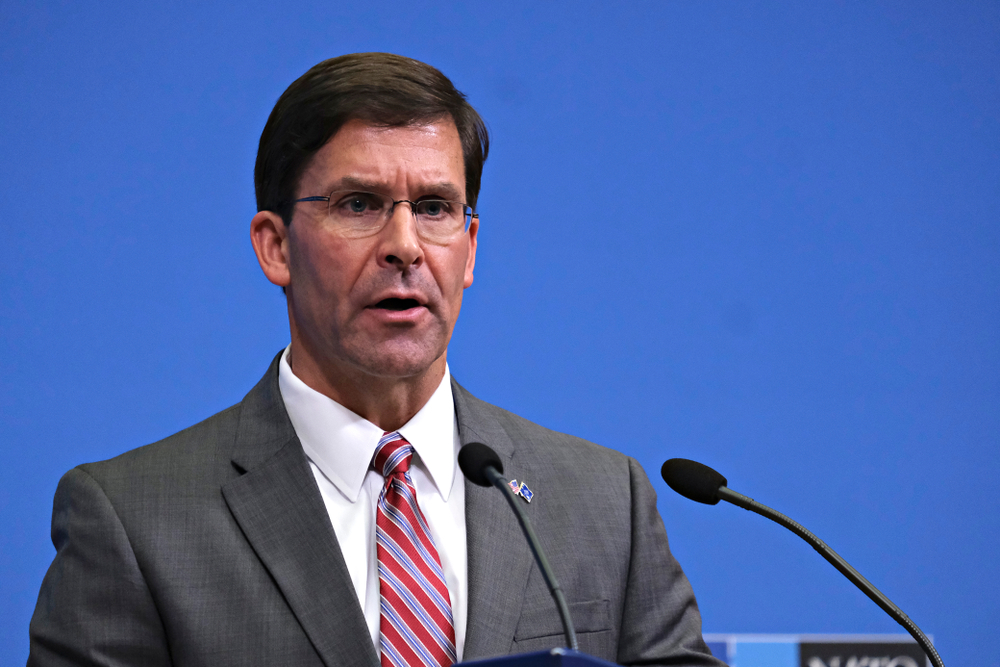 Alexandros Michailidis / Shutterstock.com
Mark Esper, the US defense secretary, called for strengthening the partnership of NATO with Turkey on Oct. 24 in a meeting organized by the German Marshall Fund (GMF) in Brussels. The website of the GMF broadcasted the speech of Esper live. Esper was invited by the GMF to attend the NATO Defense Ministers meeting.
Turkey joined the North Atlantic Treaty Organization (NATO) in 1952 and it has been a very good ally. Esper said, "There was not a possibility we are going to start a war with a NATO ally." The US-Turkey tensions emerged after the start of the Turkish operations against the terror groups in northeastern Syria. He said that Turkey was heading in the wrong direction with regard to the NATA alliance.
Esper said that the US defeated the physical caliphate of the Islamic State of Iraq and the Levant (ISIL) with its partnership with the Syrian Democratic Forces (SDF). He added, "Our commitment to the Kurds was not to help them establish an autonomous Kurdish state and defend them against Turkey." Most of the Syrian-Turkey border is controlled by the SDF. The YPG dominates the SDF group in controlling over 28% of the Syrian territories.
Turkey considers the YPG an outcome of the illegal PKK. PKK has been listed as a terrorist organization by the US and the EU. Jens Stoltenberg, the Secretary-General of the NATO, said, "There is no call for a NATO mission in northeastern Syria." He gave this reply to a reporter who asked about the role of NATO in northeastern Syria to create a safe zone.
Stoltenberg emphasized the political solution of the crisis in Syria. He said, "NATO strongly supports UN-led efforts to find a political solution to the crisis in Syria." Annegret Kramp-Karrenbauer, the German Defense Minister, gave a proposal of developing an internationally controlled security zone in northern Syria for the stabilization of the region. Stoltenberg apricated the proposal of the German Defense Minister.