Turkey begins 'Operation Peace Spring' against US Allies in Syria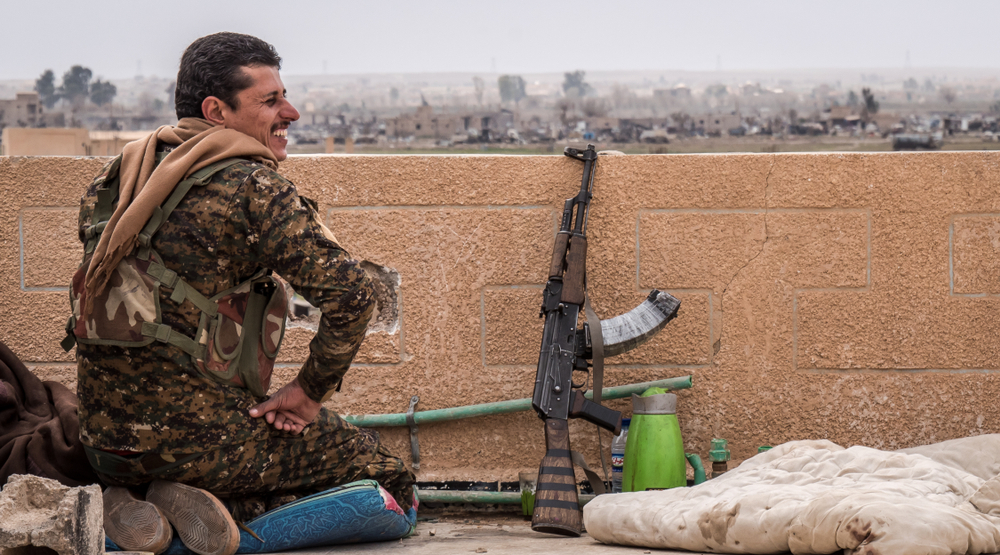 Olmo Couto / Shutterstock.co
Donald Trump announced the US withdrawal from Syria on Monday. Kurdish and Arab SDF troops are on their own now. Turkey has begun operation against the top US allies following the decision of Trump. The Turkish operation will target some of the closest US allies in the war against the Islamic State group. Recep Tayyip Erdogan, the President of Turkey, said that the operation would attack the Islamic State group's fighters and the YPG, a group of Kurdish forces.
The YPG was an ally of the US in the war against ISIS in northern Syria. Erdogan tweeted about the operation, "Our aim is to wipe out the terror corridor, trying to be implemented in our southern border." He added that Tukey wanted to bring peace in the region. Turkey aims to clear the terror threats coming towards it.
Turkey wants to establish a safe zone for the return of Syrian refugees. Erdogan also ensured that they would protect the territorial integrity of Syria. According to the analysts, the intensifying conflict is highly in favor of Turkey as Kurdish forces lack fighting equipment after the US retreatment in the region. The Kurdish forces will not be able to sustain against the Turkish artillery, airpower, and tanks.
Aykan Erdemir, a former Turkish parliamentarian, said, "This is more than about killing a secular, self-governing, and inclusive model." Some experts think that the current operation is more likely a distractive tactic of Erdogan. He wants to divert the attention of people from the mismanagement of the economy. An opposition is getting to take a shape in the political party of Erdogan.
Erdemir said, "This, I would argue, is mostly domestic-driven by Erdogan." Erdogan talked with Trump on a phone call in which he explained the military intentions of Turkey. After that phone call, Trump announced the withdrawal of the US from the region on Monday. Trump faces huge criticism over his current decision. The Syrian Democratic Forces (SDF) said that Trump's move would have devastating effects in the region.