Ford is increasing jobs in Chicago based factories by investing $1 billion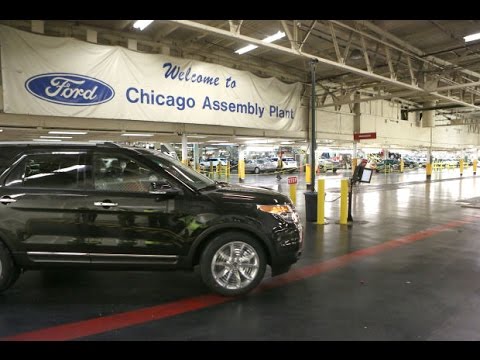 Ford is planning to increase worth up to $1 billion. This adds more job opportunities in its manufacturing plants in Chicago. Ford is redesigning its two sports vehicles Ford Explorer and Lincoln Aviator. This step is taken as Ford company is decreasing its international demand and planning to make more SUVs, crossover-utility vehicles and far from the sedan and sports cars. As American drivers are now less curious about them.
On Thursday, the company said, this act will increase 500 more jobs in Chicago based manufacturing plants, increasing its total employees' number to 5800. Ford company is planning to made changes in its assembling area and adding new body and pants shops. The company is also planning to add new robotics technology and new panting features like 3D – printing tools.
Also, the plants make more Police Interception Vehicle along with Explorer and Aviation.
Ford corporation is spending its $40 billion on upgrading cafeteria, LED lighting, parking area, security and facilities for employees.
Ford is investing its $11 billion on restructuring which decreases its worker's strength of 70,000. Also, decreasing jobs in Europe as they are struggling to maintain its stability in this region.
Ford is the only company in the world to change its whole shape of business according to the latest trends in the industry. Ford company is less utilizing its sedans and compact cars manufacturing plants. GM is now offering jobs for workers in these factories to its SUVs and crossover manufacturing factories.