Former Swedish PM murder case solved after 34 years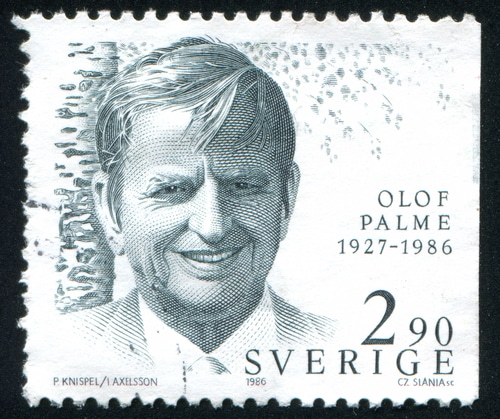 rook76 / Shutterstock.com
The name of the murderer of Olof Palme, the former prime minister of Sweden, has been announced by the relevant authorities. His murder case has been solved after almost 34 years. Palme was murdered on February 28, 1986, when he was coming back from a theatre after watching a movie with his wife. The murderer shot him from behind on the main road of Stockholm, the capital of Sweden.
According to AFP, a French news agency, nobody recognized the murderer even the shooting incident took place on the main road. Some people saw a tall man fleeing from the scene after shooting the former prime minister. But no one was able to recognize the murderer. Swedish Police found the bullet shells on the scene. They could not find from which gun the bullets were fired. Some experts claimed that the police officials could not gather proof from the scene due to their lack of competence.
The Swedish Prosecutors announced the name of the murderer. Stig Engstrom, a graphic designer who killed in 2000, was the murderer of Palme, according to the prosecutors. Engstrom was known as Skandia Man. Krister Petersson, the chief prosecutor of Sweden, "We are not convicting Engstrom as he has died. We are closing the Palme murder case."
The background of Engstrom pushed the prosecutors to take him into the investigation. He had a firm grip on using weapons as he had remained a part of the military. He was also a former member of a shooting club. According to the prosecutors, he was against the policies of Engstrom during his life. The prosecutors believed that Engstrom was present around the scene when the shooting incident took place.
The investigators questioned him as a suspect but his name was removed from the list of suspected individuals after investigation. Palme refused to take his security team with him when he was murdered. Martin Palme, the son of Olof Palme, said that he was satisfied with the decision of the prosecutors. Martin added that the closing of his father's murder case was the right decision.