Goldman Sachs are predicting that Brexit deal could go down the wire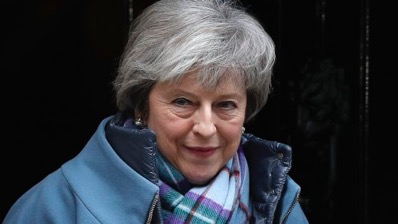 Goldman Sachs have given their predictions upon Brexit and said that there is a greater chance of UK leaving the EU with a rather compromised deal with about 50 percent of possibility.
There is 35 percent of no Brexit occurring at all whereas the possibility of UK leaving EU with no deal is 15 percent.
Time is running low for the world's fifth biggest economy as Brexit is officially set to take place in the next six weeks.
Theresa May needs to make a deal that is acceptable for the lawmakers or there will be severe consequences for the country.
Theresa May has faced major losses in the Parliament in a short time period.
People of UK had voted for Brexit three years ago and rattling has gone on in the entire financial markets.