JJC Nursing Students Presented with Scholarships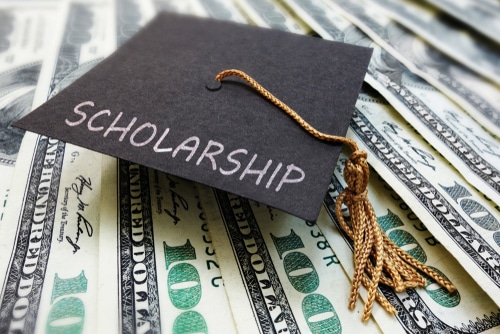 The Bolingbrook Rotary Club has presented scholarships to two Joliet Junior College nursing students. Amid the COVID-19 pandemic, this year's recipients of the Robert F. Blumenstein Memorial Scholarships went to nursing students. Students Kodua Aikins and Terrence Lopez were presented with $1,000 and $1,500 checks respectively during a ceremony on May 9.
Both the students belonged from Bolingbrook. Lopez appreciated the rotary club and the frontline healthcare workers during the ceremony. He also thanked his wife who works at a hospital. "She sacrifices her health to take care of others, and I am so proud of her for that. Because of this it has led me to take weeks off of work to take care of our 1-year-old son," he said. "This scholarship is a blessing, and I'm so thankful and grateful."
The funding came at a perfect time for Aikins. He said, "Just a day before I received the phone call informing my winning, I was pondering over how I was going to come up with funds for my books for the fall and there I received that great news."
"I am very grateful to the Bolingbrook Rotary for thinking about our nursing students and wanting to assist them in their educational journeys," said Dr. Mary Beth Luna, JJC Nursing program chair. "Many of our students struggle with financial obstacles on their way to becoming registered nurses, so any assistance is greatly appreciated."
According to Ken McConnaughay, a Bolingbrook Rotary Club member who serves on its scholarship committee, students have been supported for 25 years through the Robert F. Blumenstein Memorial Scholarship. For 45 years, the Bolingbrook Rotary Club has been awarding scholarships to high school seniors and college students from the village. According to McConnaughay, about $1 million in funding has been distributed till date.