Joe Biden will run for President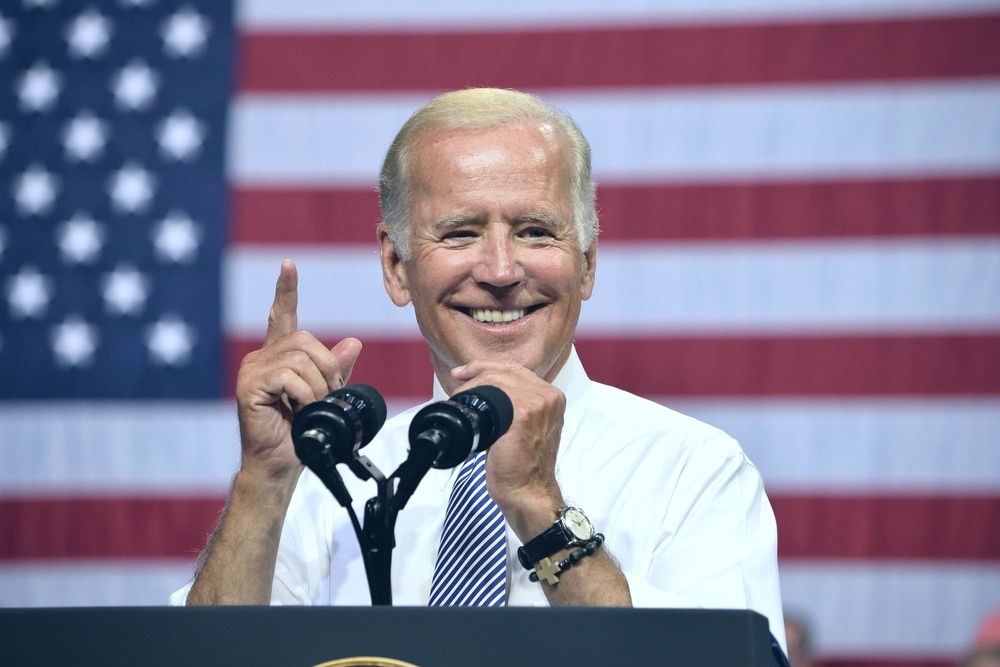 Evan El-Amin / Shutterstock.com
Joe Biden has decided that he will run for President in the 2020 elections.
There were months of speculation that he will make an announcement and all those speculations were true.
He announced his presidential bid in a video announcement. He said that the core value of the country is at stake.
The 76-year old will run for the Democratic nomination.
He will face a tough time as 19 other candidates are also in the race. Those candidates include Kamala Harris, Senators Elizabeth Warren and Bernie Sanders.
In his announcement, he has criticized Donald Trump especially referring to his response to Charlottesville white nationalist riots of 2017.
He also said that the country is not in any position to give Donald Trump eight years at the White House. To stop this, he is running for president.
The core values of this nation… our standing in the world… our very democracy…everything that has made America — America –is at stake. That's why today I'm announcing my candidacy for President of the United States. #Joe2020 https://t.co/jzaQbyTEz3

— Joe Biden (@JoeBiden) April 25, 2019
Mr. Biden has enormous credentials in his C.V. He is the most experienced democratic candidate. He is a six-time senator and served two times as Barrack Obama's deputy.
He ran for president in 1988 and 2008.
There was also speculation that he would run again in 2016 but didn't run after the death of his son due to brain tumour.
He was a popular Vice-President among the people. He took stance on controversial topics like same-sex marriage.
His popularity can be reflected by the website RealClearPolitics.
Mr. Biden is hoping to put focus across America's Midwest in which the Democratic voters have shifted towards Donald Trump.
He also has some political baggage as well. Some of those include supporting the Iraq War, opposition to efforts to improve racial integration and other controversies as well.
There is also people questioning his age. He is currently 76 and would be 78 if he won the elections. The Democratic Party is looking for someone that would attract the youth towards the party and make the party galvanize.