Police arrests seven people for damaging Chicago's iconic landmarks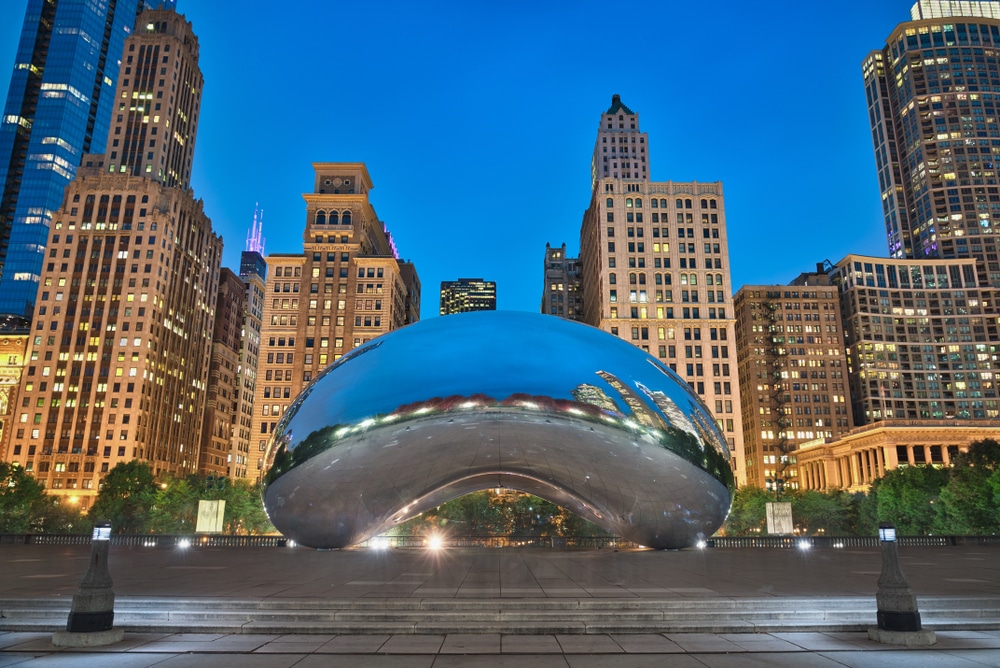 Police have arrested seven people who were allegedly involved in vandalizing Chicago's most iconic landmarks. They arrested them soon after midnight on Tuesday. The suspected people tagged spray-painted graffiti on two places including The Bean and Cancer Survivors' Wall.
The Bean is located in the Millennium Park of Chicago while Cancer Survivors' Wall is located in Maggie Daley Park. Police said, "The suspected people parked the vehicles on Lower Wacker Drive and started spraying the paint on the several areas in Maggie Daley Park". NBC Chicago reported that the act was done by seven suspects at around 11:58 pm on Monday night.
The same group moved towards the Millennium Park and started doing the same there. They started tagging The Bean and other areas of the park with spray-paint at around 12:07 am. Police arrested them shortly and the charges are pending to be filed against them. The Bean sculpture, made by artist Anish Kapoor, has the weight of 110 tons and it has the length of 66-feet.
Police said, "The seven people, who are arrested by the police, are member of an active tagging gang known as "35th Street Crew" and all of them are adult". Police have taken them into their custody and they are waiting for the charges. The authorities are still investigating the tagging case of iconic landmarks of Chicago. It is a serious crime to damage the iconic landmarks and charges will be filed against the suspects soon, authorities said.
The same group vandalized The Bean and Cancer Survivors' Wall in two different parks of Chicago. They did the act on Monday night and police arrested them after some time. The suspects are in the custody of police and they are investigating the suspects, NBC Chicago reported. All the suspects are members of a known tagging gang of Chicago named as "35th Street Crew".