Preparations for Chicago Pride Parade kick off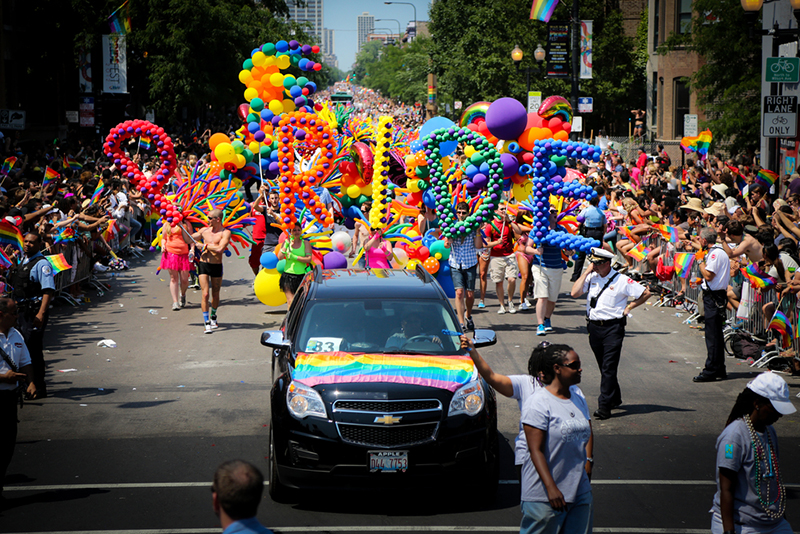 Cafebeanz Company / Shutterstock.com
Chicago Pride Parade will be on Sunday and people are excited about it. This parade will reflect on the past 50 years of Chicago life. Dante Hall, resident of Chicago, said, "It makes me aware of my community as it tells me the past struggles and current struggles".
The streets have been painted and the rainbow flags, mood of the neighborhood, are off to the sky in the city. Halsted Street is full with rainbow flags and rainbow colors. Center on Halsted hosted a party on Friday to kick off the celebrations of the weekend. Laura Ustryski, a participant of party, said, "I am proud of Chicago and I feel great by thinking that we have moved on".
The stage has been set for the Pride in the Park event which will be held in Grant park on Saturday. It will be a concert headlined by Iggy Azalea. The main event will be the Parade on Sunday. Andrea Fogarty, citizen of Chicago, said, "Everyone is really happy for the event". She added, "Pride parade has a unique feature that everyone feels happy in it and we love to be around people having fun and love". It is the second pride parade of Azalea.
The 50 years refer to 1969 event when police raided Stonewall Inn. That event proved to be the catalyst for the LGBTQ equality movement and modern pride. This parade has huge meanings for the citizens of Chicago. Jim Flint, a gay, said, "It means a lot when we think about being a gay 50 years ago. I was arrested several times while working in a gay bar".
Flint and Lori Lightfoot, first openly gay mayor of Chicago, will be the grand marshal of the parade. Flint added, "I feel proud that our community has got the representation. We have six aldermen, several judges, and mayors as well". Kevin Emanuel said, "Proud means to me to have self-respect". The expectations are high for the event as about 1 million people are expected to attend the parade on Sunday. Kevin Emanuel said, "Proud means to me to have self-respect".