Republican senator not optimistic of US-China deal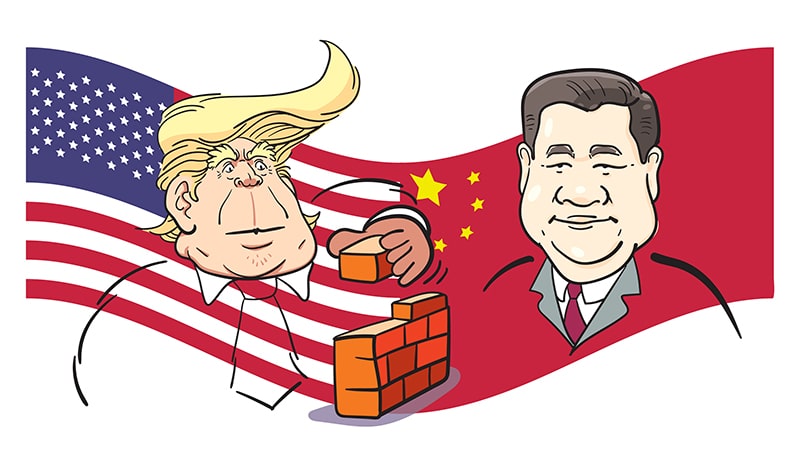 9Process / Shutterstock.com
A Republican Senator has said that a deal between US and China is highly unlikely. He is also more than certain that there is no way a Huawei will be allowed to sell into the U.S. market. US President Donald Trump and China's President Xi Jinping had agreed to hold off the imposition of any new tariffs on each other's products.
This decision came after a successful meeting at the Group of Twenty (G-20) summit in Osaka over the weekend. Positive results soon came after their sit down as Markets had rallied on Monday. Donald Trump also softened his tome on Chinese Telecommunications giant Huawei. He had indicated that US companies can do business again with Huawei.
His words were seen positive as shares of chipmakers across and on the Atlantic rose had risen sharply on Monday morning. Trump had told reporters in the Oval Office on Monday that the negotiations are back on track. The negotiations between the two countries had been stalled. However, Trump said that if any deal is to be reached, it would be in favor of Washington.
However, Republican senator Rick Scott, Florida, had told CNBC's "Squawk Box Europe" that a deal would not be reached between China and U.S. He also emphasized that Huawei presents a threat to US's national security, a claim that is continuously denied by the telecommunication giant. He said, "Think about this – they're stealing technology, they negotiated a deal and then walked back – I mean how many times do you negotiate a deal, somebody walks back, and the deal ever closes?"
He also said that it is nice that the President has good relationship with XI, North Korean leader Kim Jong Un and Russia's President Vladimir Putin but he needs to hold them accountable for their actions as well.