Theo Epstein has no issues with Trump Fundraiser at Wrigley Field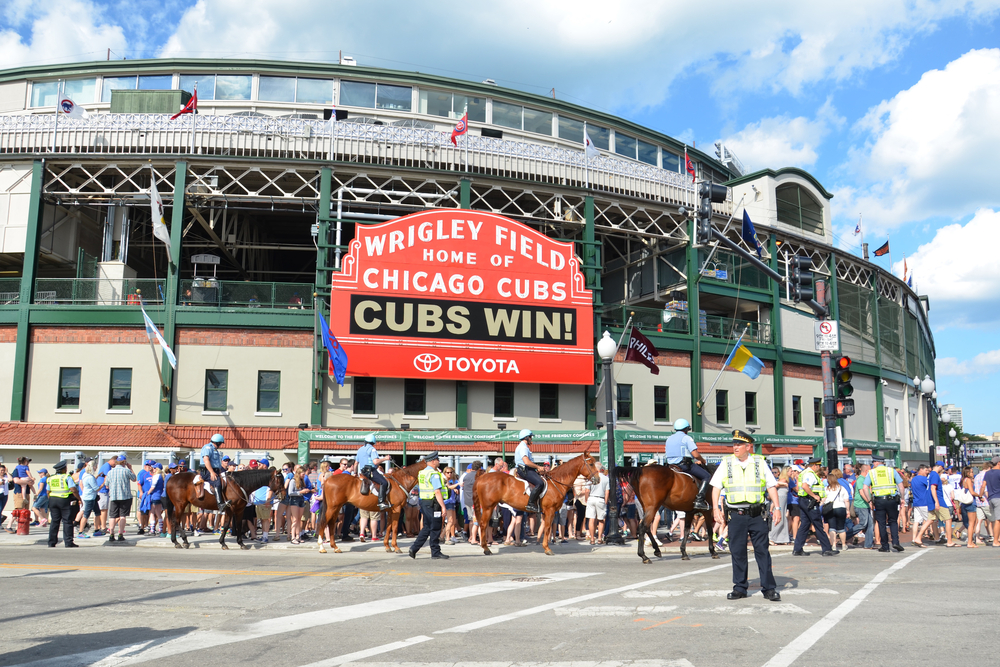 Susan Montgomery / Shutterstock.com
Theo Epstein, President of Cubs baseball operation, has given a quite diplomatic answer when he was asked about the use of Wrigley Field for the Trump's reelection campaign. The members of Ricketts family used the venue for the reception. Epstein said in a radio interview, "It is a venue and the owners can use it for hosting events".
The event took place at the Wrigley Field for three days over last weekend. The purpose of the event was to give a retreat to the donors in Chicago. The event was organized by the Trump Victory Committee. The Trump Victory Committee is the fundraising group of the election campaign of Donald Trump, President of the United States.
Todd Ricketts, part-owner of Cubs, was one of the hosts of the event at the Wrigley Field, according to the guest memo. He was listed as a finance chair of the Trump Victory Committee in the memo. Epstein is a supportive candidate of the Democratic Party. Laura Ricketts, co-owner of Cubs, is also an active donor of Democratic Party. She is the sister of Todd and Pete Ricketts.
Epstein said that his comments about the event in Wrigley Field over the last weekend are non-political comments. He added, "I also hosted events here in the past and there is no disrespect in hosting an event in the Wrigley Field as it is a private venue". He also said, "This venue has huge reputation among different groups of people which makes it a place for events".
Epstein said, "This venue has hosted events for both sides of the political spectrum and my comments are not due to political leaning". "It is quite a balanced deal as this venue has hosted a lot of political events on both sides". Ricketts family has gone through the racist allegations in the past over the political views of themselves. Joe Ricketts' email contained racist jokes which became the headline in February. The owners of the Wrigley Field have political leanings.