A girl loses his life due to a tree-fall in Indiana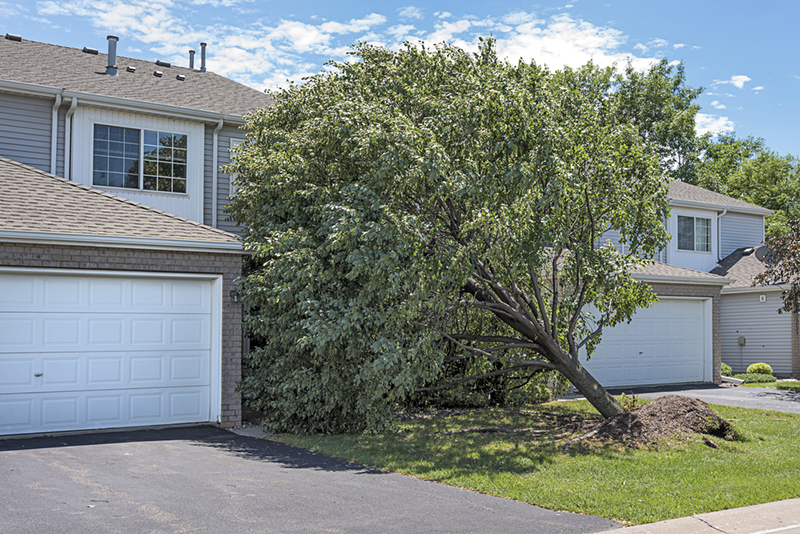 Authorities has reported that some girl were walking along the roadside when a tree fell on them. An 11-year-old girl lost her life due to the incident, according to the officials. The incident happened on Monday at about 11:30 am when the police officer arrived at the Camp Koch.
Alan Malone, Sheriff of Perry County, said, "The weather was not severe at the time of incident and there was not much lightening as well". He added, "I am not sure about the actual reason behind the falling of a 40 feet tall tree but the ground was saturated due to the heavy rainfall over the past few days".
Isabelle Meyer, 11-year-old, got severely injured due to the falling of the tree on her. She was taken to a nearby hospital of Evansville where she was pronounced dead by the medical examiners. The hospital said that she was suffering from severe head and abdominal injuries. Two other women having age of 50 and 55 years also got severely injured during the incident. They were taken to the hospital in a stable condition, Malone said.
Another girl having age of 10 years got hand injury and she was also taken to the hospital, according to the authorities. Malone could not stop his tears while having a news conference on Tuesday. "It was really a freak accident", Malone told the media in his news conference. "They were just out there for having some quality time and it is wrong to say whether they were doing anything wrong", he added.
The incident happened 60 miles away from Louisville. Emergency workers arrived the spot few minutes later. A girl scout and a nurse provided initial aid to the victims of the unfortunate incident. The office of Girls Scouts in South Indiana reported, "The camp would be closed during the investigation process". It added, "Our first priority is the safety of our workers and volunteers". The investigations are going on.