Chicago aldermen: No cops in schools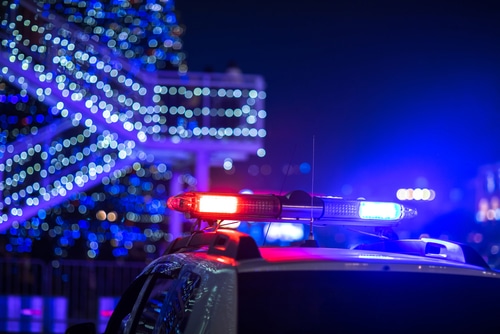 Chicago aldermen want cops to get out of schools. Three Chicago aldermen are proposing to defund the police by taking $33 million spent in deploying officers to Chicago Pubic Schools and diverting that funding to education. Alderman Rod Sawyer of the city's South Side at a news conference held Tuesday outside City Hall and said, "Police officers in school are not the answer."
Aldermen Jeanette Taylor of the South Side Carlos Ramirez-Rosa of the West Side joins Sawyer as the lead sponsors of an ordinance to be introduced at Wednesday's City Council meeting. The ordinance calls for the stopping of$33 million spent on average annually on Chicago Police to patrol schools. They want that money to be spent on resources like case managers, counselors, therapists, and nurses.
Taylor said that the change in personnel will be critical reacclimating students as they return to classrooms in the fall. Taylor said, "We don't need police officers and people with guns in public education." Sawyer said that there is no need for police officers and people with guns in public education.
The aldermen used the U.S. Department of Education data that deduced that Chicago had the highest reported number of school-based arrests of any district in the country in the 2015-16 school year, the most recent data available. More than 70 percent, of the total 1,030 arrests of students, were African American students. However, they represented less than 40 percent of CPS's student population.
Student at Mather High School and a leader of Voices of Youth in Chicago Education, Caleb Reed said that he was arrested at a basketball game as a sophomore. He was arrested just for not having his student identification card and was held for six hours.