Modi defends his decision to revoke special status of Jammu & Kashmir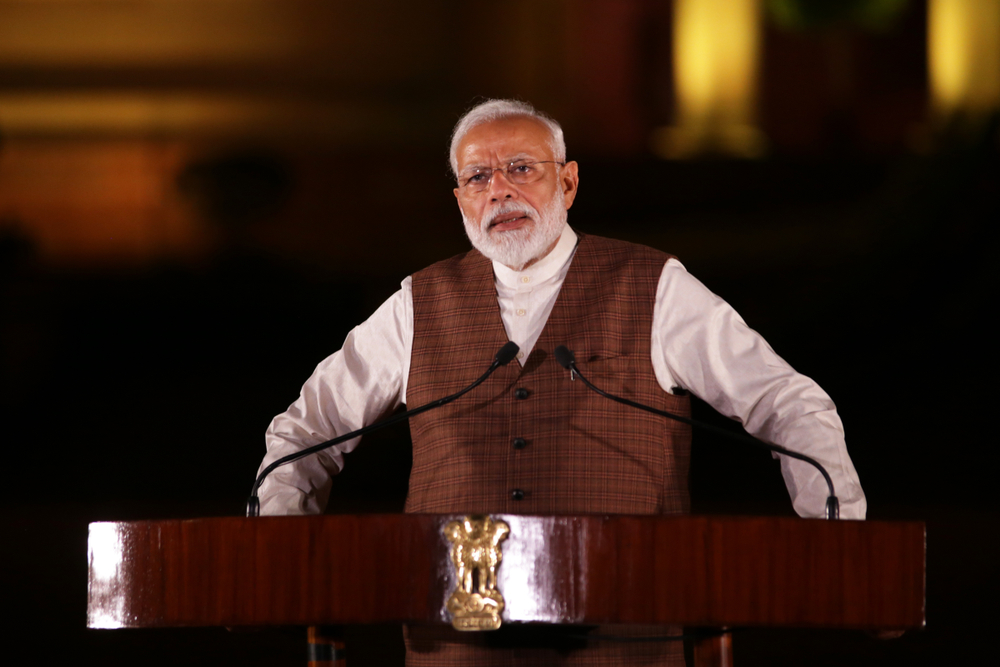 Madhuram Paliwal / Shutterstock.com
Prime minister of India, Narendra Modi, has talked to the state media in which he defended his decision to remove the special of J&K. He said that it was the beginning of a new era in the Indian-administrated region of Kashmir. He added that this decision had lifted the hindrances against the development of Kashmir.
Indian-administrated Kashmir has been locked down since Sunday night by the police and army. The communication lockdown has made the life of Kashmiris difficult from the past few days. Pakistan said that the removal of special status was against international law. Pakistan and India, both nuclear powers, have fought two wars over Kashmir issue. Both of them control parts of Kashmir.
Shah Mahmood Qureshi, Pakistan's foreign minister, said that they were not looking at the military option. Modi talked to the media for the first time after the passage of the move in the Indian parliament on Monday. TV service has been locked down for a few days in Kashmir. Kashmiris have radio access for getting the news. The address of Modi was broadcasted live on TV and radio.
There is uncertainty among the people of India related to this decision of the government. Some people welcomed the move while others called it an unconstitutional tactic. Modi said during his address that Ladakh would remain the union territory of India while J&K could regain the status of a state. He added that this decision would help India to rid the region of terrorists and terrorism.
Modi said, "There will be a lot of development and all citizens will get their rights." Modi promised that young Kashmiris would make their land proper by taking charge of the development." He admired the beauty of Kashmir and said, "The whole world will come and shoot their films there." "People will get employment as Kashmir has the best coffee and saffron", Modi said while talking about trade. There is still complete lockdown in the region.