Rep. LaPointe backs Pension Reform Bill signed by Pritzker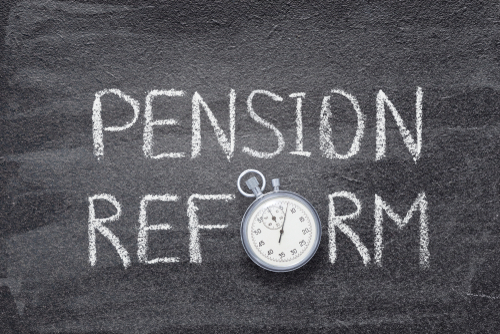 State Representative Lindsey LaPointe supported Senate Bill 1300. The bill will ease the tax burden for local residents. According to the legislation, the assets and management of 649 local police and fire pension systems will be consolidated into two systems. JB Pritzker, the governor of Illinois, signed the legislation and it went into effect immediately.
LaPointe said, "After numerous events in our community, I heard directly from constituents about their concerns regarding high property taxes, additional costs going up and wages staying the same." She said that she supported the bill in order to reduce government spending. LaPointe said that the financial stress on the taxpayers needed to be reduced.
The bill will protect the pensions of the local first responders. The transition period of the consolidation of the pension systems is set on 30-months. The local property taxpayers will get benefit from this move. The bill is said to be the result of the negotiations between the government and the first responders.
According to this legislation, the consolidation will result in an increase of $829 billion to $2.5 billion in return on investments within the next five years. The bill got bipartisan support as both labor and business voted in favor of the bill. Pritzker signed the bill and it went into effect immediately. LaPointe said, "This measure will help to substantially reduce red tape while offering a meaningful solution for pension reform."
LaPointe said that they needed to work together for reducing the burden of taxes for local residents. The bill will surely provide financial protection to the local first responders. LaPointe appreciated other voters who voted in favor of the bill. She said that Illinois could become stronger if the financial burden on local residents would be eased. The bill got bipartisan support and went into effect immediately after the signature of Pritzker.